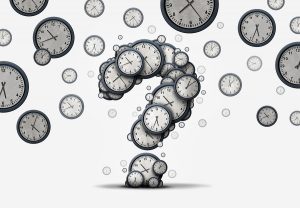 Running a business can a lot of work, so we make scheduling a shredding service easy. The time between scheduling your shredding and the shredding itself (lead time) should be short.
Lead Time Factors
Type of shredding—We offer a wide variety of shredding services that have unique scheduling parameters.
Size of your project—The amount of shredding you need done determines what service you will need and how quickly it can be done.
Your location—We partner with shredders in your area, and their availability will determine lead time for your project.
Usually, once you have selected a provider in your area, they can be at your location within 48 hours—but we can also arrange service the following business day.
If you need your boxes out of the way today, you can use one of our drop-off locations.
Get Free Quotes on Document & Paper Shredding Today!
To get started, fill out the form to this page, or give us a call at (800) 747-3365. Let us help you decide if you need mobile, off site, commercial, or some form of residential shredding.