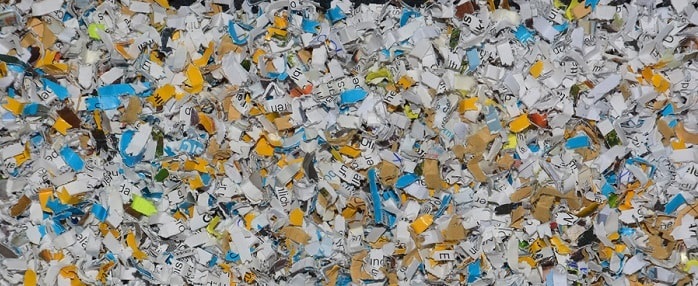 Purge shredding is the process of shredding a large volume of documents all at once. This type of service differs from recurring shredding services because it's a one-time event, rather than an ongoing service option.
Both businesses and residencies can benefit from purge shredding services whenever they have a large volume of documents to shred all at once.
When Would I Use Purge Shredding Services?
You have a large volume of documents that all reach their retention date at the same time.
You don't want or need ongoing shredding services.
You are cleaning out your home or storage closet and come across boxes of old records you no longer need.
Many organizations plan for a shredding purge annually, but you can request a one-time shredding purge anytime you have a large amount of documents that need to be shredded.
What Do Purge Shredding Services Look Like?
Purge shredding jobs are performed just like ongoing shredding services. You can choose when and where the work is done.
Mobile Shredding
Have a shred truck visit your location and perform the shredding at your doorstep with mobile shredding services. There is no weight limit, and you can watch the shredding through a camera inside the truck. The average cost is $100 for up to 300 pounds. But please call or fill out the form on this page for accurate information.
Off-site Shredding
Have your files picked up and transported to a secure shredding facility for a more economical offsite shredding option. There is no weight limit for offsite shedding either, but since you can't witness the shredding yourself, they will provide a certificate of destruction once the shredding is complete. Since a truck comes to pick up your documents and doesn't take the time to shred them there, it is less expensive than mobile shredding. Be sure to call or fill out the form on this page for reliable prices.
Need Purge Shredding at Your Home or Business?
Shred Nations partners with a vast network of paper shredding professionals around the U.S. We will get you free quotes from several local shredders so you can schedule the shredding service that works best for your schedule and budget.
Call us at (800) 747-3365 or fill out the form on the right to get your shredding project started off on the right foot.