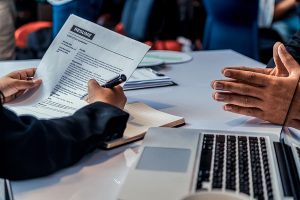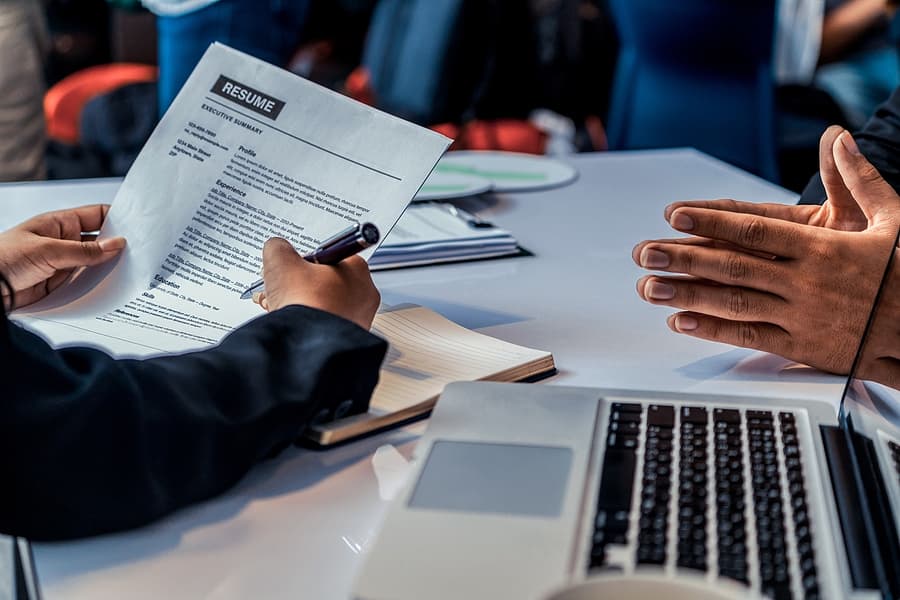 As a human resources professional, part of your job is protecting the data and information of employees and your organization. Shredding services can ensure that the private information collected and used is protected. This is especially important for human resources professionals, who are not only responsible for the private and confidential information belonging to your organization, but also for each employee. 
Documents that need to be protected and properly shredded could include: 
Résumés and job applications 

Interview records and notes

Background checks and drug test results 

Letters of reference and employment verification 

Driving records 

Termination forms and letters

Medical records 

Performance appraisals and dispute records

Compensation records and job history 

FMLA and USERRA records

I-9, W4 Forms

OSHA, COBRA Logs
Laws and Regulations 
---
The Identity Theft Penalty Enhancement Act
Amends the Federal criminal code to establish penalties for aggravated identity theft for misuse of private information. Individuals caught and convicted of identity theft will receive 2 to 5 years of imprisonment.
Protects the privacy of consumer information held by any business that provides financial products or services. It also ensures privacy protections against the sale of any private financial information. Violators can be fined up to $1,000,000.
Established to protect how patients' health information can be used and disclosed. It governs the confidentiality of PHI and the secure destruction of any physical or digital data. Any violations are subject to fines up to $1.5 million.
General Data Protection Regulation (GDPR)
Protects the personal data and privacy of EU citizens and applies to all companies, whether they operate in the EU or outside, that store or use any information about EU citizens.
For additional protection, consider document scanning or offsite document storage. 
Tips for Information Management in Human Resources
---
Human Resources is a busy and fast-paced field, and keeping information organized can be important when it comes to efficiency and productivity. Shred Nations can assist with document management. 
Go Digital 
A document management system (DMS) provides a way to organize, secure, and share your data. Easily manage demands and control your business with DMS software.
Protect Privacy 
Protect client information with regular shredding services. Shred Nations provides permanent disposal methods to reduce the risk of exposure to confidential information.
Receive Free Quotes on Human Resources Document Shredding
---
Contact us to learn more about how we can benefit your department. Give us a call at (800) 747-3365 or fill out the form to receive free quotes on shredding services near you.