Keeping your private information safe is necessary for all organizations and individuals—but how often you require shredding is dependent on your unique needs.
Storing important documents is a necessity in homes and offices. Retention regulations require businesses to hold onto documents containing consumer or financial information for a specific period of time. Medical, legal, and financial documents are commonly retained in the home for personal records. After the appropriate retention time, documents should be disposed of safely. 
While you may not have enough documents to require a regular shredding service, having too many papers puts you at risk of losing documents containing valuable information. One-time shredding services were designed for these situations. It is a secure solution for individuals and businesses that need a one-time clean out of papers they no longer need. 
One-time shredding services allow you to shred hundreds or thousands of pounds of documents in one easy service.
The Importance of Shredding
---
Shredding is critical for your safety, maintaining legal compliance, and identity theft protection. Even small amounts of personal or business information in the wrong hands can lead to years of stress and financial strain. Shredding prevents your information from being accessed, stolen, or abused.
Shred Nations services use cross-cut, confetti shred methods to ensure that your information cannot be recovered and misused. Our employees are background-checked and highly trained to prevent tampering, or errors in the shredding process. We partner with certified, pre-screened shredding companies guaranteeing high quality services, no matter your location. 
Our shredding providers follow all applicable privacy laws and regulations to keep your business in compliance. We also provide a certificate of destruction with each service to verify your documents were handled accordingly. Your information will be secure and protected with professional shredding services from Shred Nations. 
How One-Time Purge Shredding Services Work
---
Mobile or Offsite Shredding Services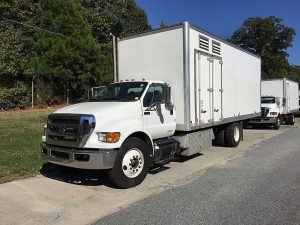 Mobile shredding services come to your location and shred your documents at your curb. Our mobile shred trucks are equipped with industrial-grade shredding equipment to destroy your papers quickly and efficiently. Shredding on site allows you to witness the shredding process and confirm the proper destruction of your paperwork. The entire process is contact-free, keeping your confidential information protected.
Offsite shredding services are best for large shredding projects of over 300 pounds of paper (approximately 11 boxes). Our shredding partners will collect your documents in locked shred bins, safely transport, and shred your papers at a local shredding facility. We closely monitor the chain of custody throughout the process and include recycling services for your shreds.
Find a Local Shredding Service Provider
Get quotes from several different shredding service providers to determine your best option. Prices will fluctuate slightly depending on distance and fees, and some providers offer different services than others. We'll put you in touch with several of our secure partners so you can choose the best option to fit your needs.
Shred Your Documents
Once you have found the best service option for your needs, schedule a date for the shredding service. Gather your documents for the shredding service date selected, and the professional shredder will haul them out to the shred truck for you.
Get Free Quotes on Bulk Shredding Services Near You
---
Once you have selected the best option for your shredding needs, call us at (800) 747-3365, fill out the form, or use our live chat feature to receive free quotes from multiple shredding providers in your area. You will be able to compare prices and companies for the best fit. Then, gather your documents and schedule your shredding service. 
If you continually accumulate a lot of pages, then a recurring service may be best for you. We have many shredding options to meet the shredding needs of residents and businesses across the country.