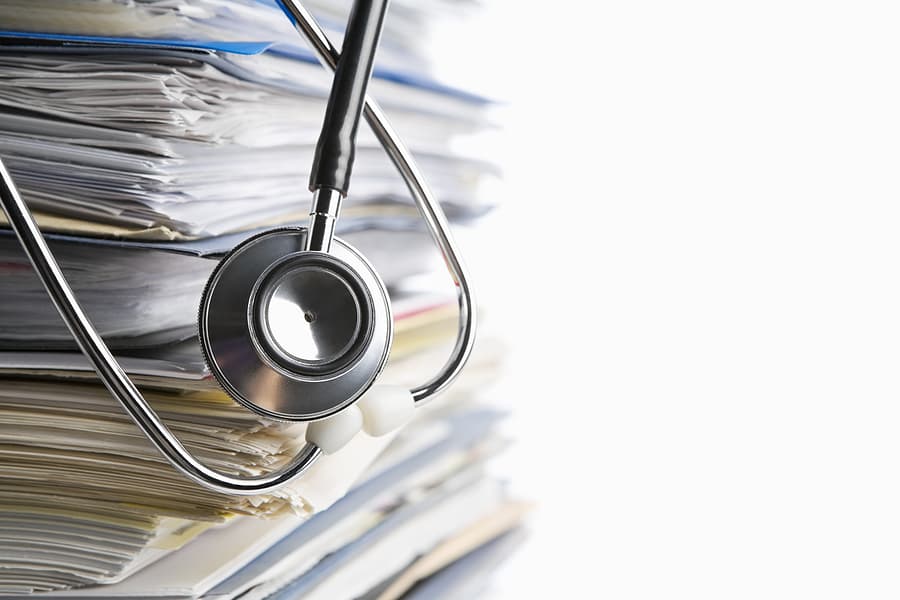 Healthcare providers are entrusted with handling private information for their patients. Any medical data collected and stored by providers is protected by HIPAA and other privacy regulations. Both physical and electronic records must be managed properly to maintain confidentiality.
Shred Nations offers a variety of services to help medical providers convert, manage, and dispose of medical records in compliance with HIPAA guidelines. Our services help your organization improve efficiency, access, and security.
Medical Records Management
Document Storage for Medical Records
Offsite medical records storage has many benefits for healthcare providers. Physical files take up valuable space that can be better utilized. Moving your files offsite allows you to make better use of your space. Your storage company will also tag and index your records for increased organization and easy access.
Medical Record Scanning
Medical record scanning services are tailored to the strict privacy regulations of the medical industry. We carefully convert your records to help you establish an electronic health records management system. Digital records facilitate better management practices, increase access for both providers and patients, and increase security to protect patient privacy.
Secure Medical Destruction Services
Document Shredding
HIPAA regulations require medical records to be permanently destroyed before disposal. Shred Nations offers certified shredding services specifically for the medical industry to safely dispose of your files. Each shredding service includes a certificate of destruction to verify compliance and proper destruction.
X-ray Destruction
X-rays contain confidential patient information that must be handled securely and disposed of properly. They are made of chemically sensitive film, which is hazardous for the environment and requires specific disposal. X-ray destruction safely destroys the records to protect patient data and the environment.
Get Organized with Medical Records Services from Shred Nations Today
Shred Nations is proud to support healthcare workers nationwide with specialized scanning, storage, and shredding services. We have worked with organizations large and small to increase efficiency and ensure compliance. Give us a call at (800) 747-3365 or fill out the form to find medical records storage and shredding companies in your area.