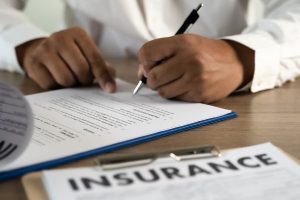 As an insurance company or an insurance broker, you provide your customers with the peace of mind that their assets are properly covered against loss, theft, or damage. Protecting confidential information isn't just a best practice, it is the law, and Shred Nations can provide you with services that comply with laws and policies. 
Most businesses that work with confidential information are heavily regulated. And laws designed to protect identities, financial data, and personal privacy come with strict rules – and strong fines for violating them. Shred Nations can help you stay compliant.
Insurance Documents You Should Shred
---
If you create, collect, or dispose of these types of electronic media, you and your organization could be at risk of an information breach:
Payroll

Financial Statements

Balance Sheets

Income Statements

Contracts

Personal Financial Statements

Tax Filings and Internal Audits

Development Plans and Forecasts

Personal Customer Information

Social Security Numbers

Healthcare Provider Numbers

Medicaid/ACA Information

Medical Records and Claims

Healthcare Provider Payment Reports

Accident Claims

Personal Injury Reports
Privacy Regulations for Insurance
---
Amends the Federal criminal code to establish penalties for aggravated identity theft for misuse of private information. Individuals caught and convicted of identity theft will receive 2 to 5 years of imprisonment.
Requires dealerships and financial institutions to create a written identity theft prevention program to detect, prevent, and mitigate identity theft. The Federal Trade Commission aims for a program that can help businesses spot suspicious patterns and prevent the costly consequences of identity theft.
Established to protect how patients' health information can be used and disclosed. It governs the confidentiality of PHI and the secure destruction of any physical or digital data. Any violations are subject to fines up to $1.5 million.
Get Free Quotes on Insurance Shredding Services
---
Call (800) 747-3365 or fill out the form to receive a free quote for your shredding needs.