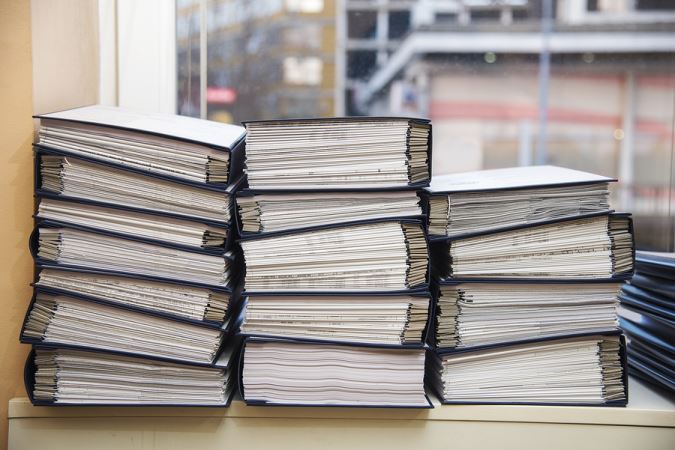 Protecting private information is essential to individuals and businesses in today's world. More than half of identity theft and fraud cases still come from physical items rather than cyber-attacks. Physical items include paper records, identification cards, checks, bills, and mail. Shredding your document helps to prevent your data from falling into the wrong hands.
Shred Nations offers a wide range of shredding services to meet the needs of our customers. Finding the right solution can be complicated, but we can help you through this process and find the best option for your needs.
All of our shredding services are completed by certified shredding companies to maintain legal compliance across all industries. Shred Nations prioritizes your security through each step in the document shredding process. No matter what service you choose, you can rest assured that your data will be safe.
Secure Shredding Service Options
Below is a list of our shredding solutions, and we are confident that we have a solution that will be just the right fit for you or your business.
---
Why Use A Document Shredding Service
Professional shredding services are the most secure method to dispose of documents. When individuals and employees complete their own shredding, mishandling and insufficient compliance is likely to occur.
Partnering with a certified shredding company creates a strong document destruction program for your business. It demonstrates your commitment to security and your legal obligations regarding privacy compliance and industry standards.
A verifiable trail of secure shredding protects you from liability and indicates the use of best practices for information protection. Additionally, our providers also verify every shredding service is complete with a certificate of destruction for your records
Avoid the risk and maintain compliance with our highly secure document shredding services. Shred Nations will keep your private information safe with efficient, affordable, and easy-to-use solutions.
Find the Right Paper Shredding Solution for Your Needs
Shred Nations can help you find the right shredding solution for your needs. Give us a call at (800) 747-3365, fill out the form, or contact us directly with the live chat. We are happy to help answer any questions that you may have and give you quotes within minutes.
Be sure to check out what our customers are saying about Shred Nations' services. We have helped over 1 million customers connect with shredding providers nationwide. We hope you join our list of satisfied customers today.