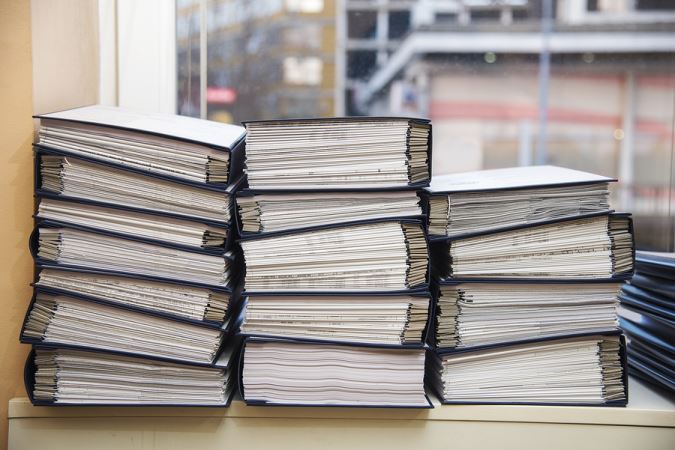 Protecting personal and business information is crucial in today's world. Despite the prevalence of cyber-attacks, more than half of identity theft and fraud cases stem from physical items. These items encompass paper records, identification cards, checks, bills, and mail. Through paper shredding, you can effectively safeguard your data from falling into the wrong hands.
At Shred Nations, we provide a diverse range of shredding offerings to cater to our customer's specific requirements. We understand that navigating through the options can be complex, which is why we are here to guide you and assist you in finding the optimal solution for your needs.
To ensure legal compliance across all industries, all our shredding services are performed by certified shredding companies. At Shred Nations, your security is our utmost priority at every stage of the document shredding process. Regardless of the service you select, you can have peace of mind knowing that your data will remain secure.
Secure Shredding Service Options
Below is a list of our shredding solutions, and we are confident that we have a solution that will be just the right fit for you or your business.
Benefits of Using A Paper Shredding Service
Opting for professional shredding services is the most secure way to dispose of documents. When individuals or employees handle their own shredding, there is a higher likelihood of mishandling and insufficient compliance.
By partnering with a certified shredding company, you establish a robust document destruction program for your business. This demonstrates your commitment to security and ensures that you fulfill your legal obligations regarding privacy compliance and industry standards.
Having a verifiable trail of secure shredding not only protects you from liability but also showcases your adherence to best practices for information protection. Furthermore, our providers go the extra mile by issuing a certificate of destruction for each shredding service, allowing you to maintain a record of the process.
By utilizing our highly secure document shredding services, you can mitigate risks and maintain compliance. Shred Nations prioritizes the safety of your private information, offering efficient, affordable, and user-friendly solutions.
Find the Right Paper Shredding Solution for Your Needs
Shred Nations can help you find the right shredding solution for your needs. Give us a call at (800) 747-3365, fill out the form, or contact us directly with the live chat. We are happy to help answer any questions that you may have and give you quotes within minutes.
Don't miss the opportunity to explore the feedback from our valued customers regarding the services provided by Shred Nations. With a track record of assisting over 1 million customers in connecting with shredding providers across the nation, we aim to add you to our list of satisfied clients today.