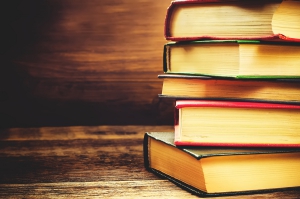 A wise man once said, "Shredding is the process of turning big paper into little paper.  Everything else is just details."  Nevertheless, as it is with so many things, the devil is in the details.
With the changes in federal and state laws, the ease of accessing information, and the rising concerns with privacy and confidential business information, businesses have to be much more vigilant on how the maintain and destroy their documents, records and personnel files.
Any business owner from the one-man army to a corporate branch with thousands of employees need to educate themselves on proper document disposal, document management, and the most economical and secure solutions to ensure your information doesn't get into  the wrong hands.
Welcome to Shred Nations' library of articles about shredding.  We'll keep you up to date on current events, discuss security and privacy concerns, and even explain some of the services we offer, and what might work best for your business.
We add new information all the time make sure you're informed of the changes in the shredding industry, new laws, and excellent resources to help you make the right decision for your next shredding project.
Check out the articles we offer by clicking on any of the subjects below!
Featured Article
Every month, our experts provide in-depth articles that include insights and perspectives on the shredding industry and how to improve your shredding business by being better than your competition.  You can check out more of our featured articles in the shredding industry related articles section below!
With the ever-increasing threat of corporate espionage, identity theft, and fraud in the digital world, companies sometimes overlook how vulnerable their hard-copy documents and traditional document management systems are to identity thieves and corporate spies.
This in-depth article will give you some ways to protect your company against these threats through proper document management from the time a document is created until the time it's destroyed.
Shredding and Document Destruction Categories
Learn more about what's going on in the shredding industry, and get information on how to grow your shredding business in a sustainable way.
Shred Nations offers several different types of shredding services- mobile shredding, offsite shredding, and drop-off shredding.  Learn more about the differences between these services-and how you can select the service that works best for you.
If you're a business, there's a good chance you need to have your document shredded regularly.  Learn more about how long you should hold on to your documents, the costs of shredding internally, and things to consider when shredding documents, hard drives, or disposing of other office equipment.
This is where the dark side of document destruction lurks.  Learn more about how to protect your company from fraud, identity theft, and corporate espionage through proper document management and better security.
Security is becoming paramount in the business world- learn more about how you can use compliance and internal security to protect your documents until they are securely destroyed.
With the introduction of HIPAA an FACTA, medical record shredding has become quite a bit more complicated.  Here, you'll find information about these laws, any new updates on regulations, and some information on how to dispose of PHI and medical records properly.
If you're shredding document from home, we have some tips and tricks to help you determine what to keep, what to shred, and recommendations on which service to use that comes to your house.
Get Free, No-Hassle Quotes on Document Shredding & Paper Shredding Today!
Shred Nations specializes in helping you find the shredding provider that's right for your businesses regardless of the size of the job.  To get started, fill out the form to the right, or give us a call at (800) 747-3365. 
Within minutes of receiving your request, you will receive quotes from local mobile shredding contractors so that you can select the company that fits your project or your office best.