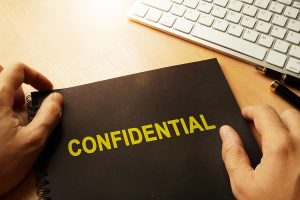 Government agencies are subject to strict privacy regulations based on their location and the data they collect. They handle large amounts of information, making them targets for hackers looking to cause extensive damage or gain access to valuable information. Understanding data privacy laws and increasing security protect citizens from data exposure.
Shred Nations offer budget-friendly shredding and destruction services from reputable companies nationwide. Our providers meet the specific needs and requirements of government offices to protect private information.
Regulations for Government Records
---
Provides retention schedules for records created by federal agencies.
Governs fair information practices for data maintained by the federal government.
State-by-state laws protect sensitive data collected by state government agencies.
State statutes require government agencies to destroy personal information.
Requires appropriate disposal of sensitive information derived from consumer reports.
Government Documents You Should Shred
---
Government agencies maintain a wide variety of information from tax and financial information to healthcare data. Any document containing personally identifiable information must be destroyed. That includes documents containing:
Names
Addresses
Phone and fax numbers
E-mail addresses
Account numbers
Birthdates
Passwords and PINs
Signatures
Social Security numbers
Financial information
Medical records
Tips for Information Management in Government
---
It is common for government agencies to work with high demands and limited budgets. Effective information management makes handling citizen information easier and safer. Shred Nations suggests a digital document management system (DMS) and certified shredding to maintain compliance and protect your information.
Go Digital
DMS software speeds up search and retrieval, reduces storage costs, and improves efficiency. Easily manage public records and legal documents with our systems.
Secure Shredding
Shred Nations partners with certified shredding companies that offer budget-friendly shredding services. We provide high-security and a certificate of destruction for verification.
Receive Free Quotes on Government Document Shredding
---
Shred Nations assists government agencies by providing specialized document shredding services. Our providers offer safe and affordable shredding solutions to protect private data and maintain legal compliance. Give us a call at (800) 747-3365 or fill out the form to learn more and receive free quotes from shredding companies in your area.