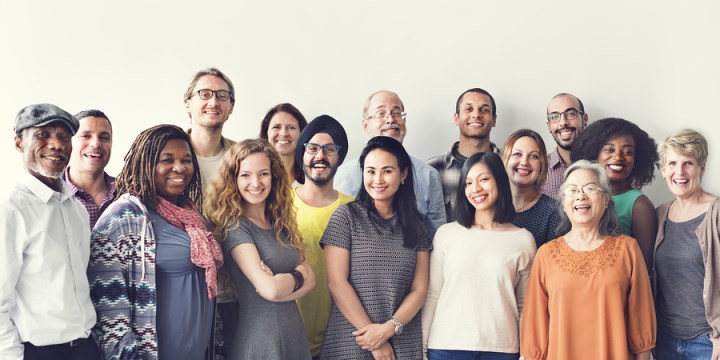 Shred Nations has helped over 1 million customers find the right document shredding solution for their needs. With a network of hundreds of partners nationwide, we make it easy to find a shredding provider in your area who is equipped to meet your needs.
What Our Customers Are Saying About Us
"I found Shred Nations to be prompt & courteous! I had years worth of tax information that needed to shred; so it was important for me to watch it being destroyed. I will use them in the future."
-Robert in Parker, CO 9/1/2023
"I received a call within 30 minutes and had 2 quotes given to me. Very quick and professional. I appreiciated the quick responses."
-Roxanne in Hanford, CA 8/28/2023
"My initial call was handled expeditiously and cheerfully, and a local shredder promptly identified. A request for a quote was forwarded on my behalf, and the contact information provided."
-P Kenny in Ann Arbor, MI 6/22/2023
"I am very impressed with the prompt and courteous service I received. The price I paid for the drop off service was much less than their competitor quotes. Strongly recommend!"
-Carla in Columbus, OH 5/29/2023
"This a great service so glad we found you all. I highly recommend Shred Nations to anyone who needs shredding."
-Connie in Santa Fe, NM 4/26/2023
"Showed up on time, took all 6 boxes of shredding (including the boxes) and was very efficient. Phone conversation setting up the appointment was very professional and clear. Don't know when I'll need more shredding, but Shred Nations will be my call."
-John in Menlo Park, CA 2/03/2023
"I looked up the shred company on the internet and in 2 minutes, I had a call from Shred Nations. Now that is service! Thank you."
-Linda in Hickory, NC 1/16/2023
"We recently spoke with Shred Nations regarding a shredding job we needed for our office. Martin was super helpful and made the process stress free. Definitely recommend Shred Nations for all of your shed needs."
-Emily in Chatsworth, CA 12/20/2022
"First time using this type of service. Everyone that I had any contact with was very nice and helpful. Will definitely use them again. I would recommend this service."
-Nancy in Stillwater, OK 11/23/2022
"I had 15 boxes of paper to shred and Shred Nations responded to my request in a timely manner. The employees who came out to do the shredding were polite and quick with their work. I would definitely use Shred Nations again."
-Deborah in Thousand Oaks, CA 10/9/2022
"Shred Nations provided an outstanding service, they moved swiftly and provided the service the next day AM. I was amazed by their courteous and quick service."
-Eduardo in Hellertown, PA 9/19/2022
"Our office recently opened, and we were accruing a heaping stack of confidential papers that needed disposed of properly. I contacted Shred Nations and was scheduled for a shred day within a week. The process was quick and easy, and the customer service was top-notch! We are happy to be a customer!"
-Kristin in Montgomery, AL 8/05/2022
"AA+++++ very efficient company and staff. Very friendly, knew exactly what they were doing and everything went very smoothly. I highly recommend this company."
-Deni in Santa Paula, CA 7/12/2022
"This was my first experience with having items shredded at this company. I was so impressed and happy with my overall experience!! Customer service is so important and they have it!! I will never go anywhere else!! Thank you for taking care of me!!"
-Judy in Tyler, TX 5/05/2022
"Good competitive pricing. Followed up on web request immediately. Got here to appointment on time. Friendly, super informative. Very easy to work with. I will recommend and use Shred Nations for all my shredding needs ongoing."
-Mark in Mira Loma, CA 4/07/2022
"Doing some comparison shopping as feeling like I wasn't getting the best deal available. I barely hung up the phone and my phone rang, with the nicest guy, with way better pricing and service! I also received other calls and emails, but the first one sold me, as well as corporate when I forwarded the info to them. Thank you so much for saving me time, energy and I am sure headaches! Very happy customer!! Wish all services had a website like Shred Nations!"
- Jody in Corvallis, OR 3/21/2022
"Had old statements, check books, paid bills, etc. that no longer needed to be stored. Others want you to leave your stuff for later shredding – not comfortable with that. They came to our home, courteous and helpful, and we dumped that material in a bin they provide. Then the bin was taken to their truck, parked in front of our home, and I watched as it was shredded. Very confident and securely done. Terrific way to handle this matter."
-Wayne in Columbia, SC 2/24/2022
"Shred Nations is perhaps one of the most professional and responsive shredding companies we have had the pleasure of working with. They are always there to help, always arrive on time, and do the job in a timely and efficient manner. 10/10"
-Ken in Granada Hills, CA 1/26/2022
"The office staff was very helpful and responsive. We were on a very tight timeline and Shred Nations helped us work out a solution that was timely and met our needs. Definitely a company to consider for your shredding requirements."
-Anthony in MCBH, HI 12/21/2021
"Excellent job! Fast, efficient, not expensive! The guy explained everything. 22 boxes of old papers, records, bank stuff…..gone in 2 trips down the driveway. 20 minutes, it was done and gone. I watched it being shredded and saw the shredded material. I'd recommend these guys anytime."
-Michael in East Windsor, NJ 11/12/2021
"5+ Stars! Very professional, on time, responsive, good value. Couldn't have asked for a better company for shredding documents. Highly recommend them."
-Joy in Hollywood, FL 10/8/2021
"Definitely would use Shred Nations again. No hidden costs and paid what was quoted over the phone. Response time was within minutes of my request online. Very courteous and professional. I was able to schedule a shred truck to arrive in 2 days, was given a window of time for the appointment and received a call to confirm that morning and then again when the driver was on his way. Highly recommend would use them again."
-Susan in North Easton, MA 9/11/2021
"Shred Nations provided an excellent service to our business. They are very responsive, professionals and efficient."
-Nina in Seattle, WA 8/26/2021
"I decided to go with Shred Nations using the Shredding Helper after comparing other similar businesses. The website is very user friendly and includes a window to fill in details about your project. In less than 5 minutes, I was assigned a provider and a price and told that someone from my provider would be emailing or calling me to set up a date and time and ask any questions I may have. I don't think it could have been any easier!!"
-Angie in Vancouver, WA 8/2/2021
"Very professional. The procedure was explained to me before they started the shredding process. They called to let me know when they were close to my house. They shredded 15 boxes in a matter of minutes. I was very happy with this company and would definitely use them again."
-Margaret in Collinsville, IL 6/28/2021
"They were awesome! We were able to get prompt service at our location. A year's worth of shredding done in 15 minutes. The price was also considerably less than other quotes that we received."
- Jax in Milwaukie, OR 6/1/2021
"I had a pleasant experience with this company. They were prompt in responding to my inquiries. It was my first time using a paper shredding company, and they will be the only company I use. Thank you for such a great experience."
-Stevenson in Fayetteville, NC 4/20/2021
"I contacted Shred Nations and they promptly put me in touch with a local provider. That provider was cordial, helpful, and ready to work with my schedule."
-Wendy in Dearborn, MI 3/15/2021
"Highly recommend. They were very responsive and accommodating to our request, even went out of their way to come a few days early that worked around my schedule. Prices are extremely fair and the staff was professional and pleasant."
-Trevor and Kimberly in Delmar, DE 2/9/2021
"From start to finish everything was handled in a professional and timely matter. The instructions on what to expect were exact. Shred Nations has it together! Definitely will be using them in the future!!"
-Sheryl in Mesa, AZ 2/1/2021
"Professional and friendly. Services are affordable and convenient!! Highly recommend Shred Nations!"
-AJ in Long Beach, CA 4/12/2023