Shred Nations is Your Shredding Company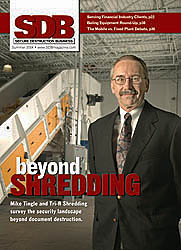 We opened our first shredding operation in Denver in 1980. Our first location grew into the largest shredder in Colorado offering mobile and plant based shredding services. We went on to install the largest paper shredder in the United States at the time.
In 1994 we started DataGuard USA to provide shredding across the US and Canada. In 2003 we launched shrednations.com to simplify the shredding process. With experience in the shredding business of over 35 years, Shred Nations is your first choice for secure destruction solutions. We have helped over 300,000 people find the right shredding solution.
With a network of over 2,000 shredding locations across North America, the Shred Nations network has a shredding service for almost every city, town and hamlet.
We can provide you with everything from national shredding contracts to a local shredding company. From one box at your home to one million boxes in a storage facility, from one office to ten thousand offices, from a one-time purge service to a daily service, from paper to computers, Shred Nations is your one-stop shredding solution.
We believe in finding the right solution for your needs. Our shredding solutions also include Ship 'n' Shred. Shred Nations and Record Nations, all are trademarks of DataGuard USA.
History of Shred Nations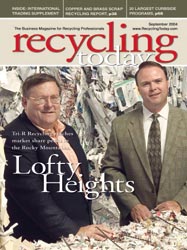 1977 – TRI-R Systems was founded by David Powelson as a limited partnership to engage in recycling of paper, aluminum cans, and metal. At that time one-stop recycling was revolutionary. Scrap metal, waste paper, and containers were all recycled through different entities. Even the word, recycling had not yet been printed in dictionaries and it was not a category in the Yellow Pages.
1980 – Shredding confidential records started as a service to help companies comply with privacy requirements.
1994 – DataGuard USA was formed when it became clear that shredding was an extension of corporate security and required a higher level of oversight than our existing recycling customers.
1999 – The first Shred Nations website is launched to help customers across North America.
2003 – Shred Nations was registered as a trade name. Regional and local providers joined the Shred Nations network to offer secure shredding services across North America. Steven Hastert assumes the role of President of the company.
2006 – Scanning and Records Storage services offered through our sister site Record Nations.
2013 – Shred Nations serves shredding customer 200,000. Opens network of drop off shredding locations to better serve homes with limited volumes to shred.
2014 – Shred Nations serves shredding customer 300,000.
Contact Shred Nations
Shred Nations
777 S Wadsworth Blvd #3-250
Lakewood, CO 80226.
(800) 747-3365.
Secure shredding services across North America. Solutions for businesses and homes.
info@shrednations.com