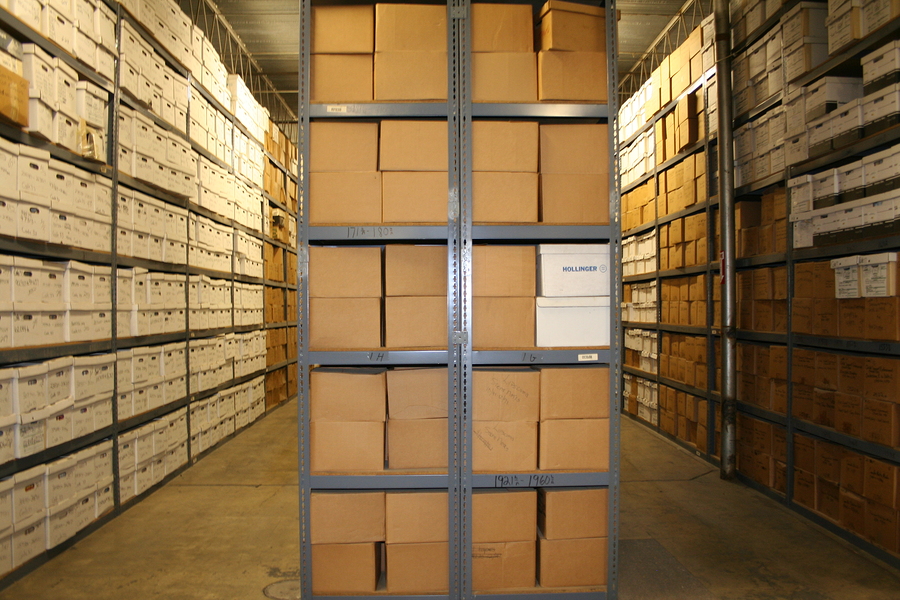 Effective document management is centered on organized record storage. Proper storage makes a huge difference in reducing inefficiencies and streamlining workflow. Companies should rethink their document storage practices to save space, increase security, and accelerate access.
Shred Nations offers several storage options to safely store your physical and digital files. Our innovative solutions provide structure and cut costs. Connect with our records storage experts to help you select the right storage system for your business today.
Types of Records Storage Solutions
Records storage and document management systems (DMS) provide methods to store and access your files. Our physical and digital storage options offer a wide range of features to help you control and protect your information. Below we will break down each of our storage solutions to help you understand our services.
Off-Site Records Storage
Features:
RFID document tracking
Physical & digital retrieval
Climate control, temperature monitoring, fire & flood detection, and suppression technology
24/7 monitoring & live patrol
Strict access controls
Closed-loop document cycle/retention program
Cloud Services
Features:
Indexing, keyword search
Internet accessible
Documents backed up in a data storage facility
Encryption
Password protection
Versioning, file previews
Document Management Systems (DMS)
Features:
Indexing, full-text search
Internet accessible
Automatic archiving
Encryption
Role-based access, customizable permissions
Retention schedules & scheduled alerts
Versioning, audit trails, real-time notifications, customization
Document processing & e-signature solutions
Workflow automation
Benefits of Records Storage

Organization
Digital and offsite storage reduce the need for physical storage in the office, allowing you to better allocate your space. Reduced clutter keeps your team organized and working productively.
Efficiency
Quick access and automation reduce wasted time, eliminate errors, and improve accuracy to create an efficient information management system within your organization.
Compliance
Data security features protect privacy and meet compliance standards across all industries. Our services comply with all state, federal, and industry-specific information security laws.
Get Free Quotes on Records Storage Services Today
Shred Nations will work with your business to find record storage and management solutions that fit your needs. We are happy to answer your questions and determine which services would best serve your company.
Give us a call at (800) 747-3365 or fill out the form to speak with a knowledgeable representative today. We will connect you with local document storage companies and send you free quotes within minutes.