Mobile Shredding Services in the Bronx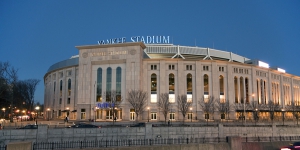 Like making a routine trip to the grocery store or bank, shredding documents is a basic component to keeping personal documents safe and preventing identity theft.
Despite this, as we all know, sometimes life doesn't always make time when there are things like a job or children to also manage.
Luckily, with mobile shredding services, these troubles are dealt with in one fell swoop. Conveniently coming directly to your home or business curbside, a mobile shred truck can shred your documents while you watch—removing the time-consuming process of hauling your documents to a destruction site instead.
No matter how many documents you have, when these documents contain sensitive information it's essential they're securely shredded and kept out of the wrong hands—and mobile shred trucks are perfectly equipped to handle that job.
How Mobile Shredding Works Near Me
The following steps provide a brief outline of the mobile shredding process in Bronx, NY:
To get started, just give us a call at (718) 303-0768, or simply fill out out form for a free estimate on your shredding project. Within minutes, you'll be contacted by NYC shredding companies with several quotes for your project.

Once you've found the shredding company that best suits your project requirements, they will provide you with secure, locking containers for you to store your documents until they're shredded.

After the shredding bins are full, schedule a date for the provider to send a mobile shred truck to your location for shredding.

When your service date arrives, your documents are securely shredded by a self-contained mobile shred truck on-site. Paper shredding bins are lifted into the shred truck by a mechanical arm on the truck, we never come in physical or visual contact with your documents.
To ensure you're able to customize your document shredding services to best meet your project needs, Shred Nations Bronx also offers several pricing and service options to choose from, including:
One-Time Shredding Purges
Mobile Shredding from Shred Nations Bronx is Secure
At Shred Nations Bronx, we place a high priority not only on the reliability of our services but also security. To give customers an additional sense of assurance, once mobile shredding services are complete the provider will present you with a formal certificate of destruction—guaranteeing compliance with all HIPAA and FACTA regulations during shredding.
General Cost of a Mobile Document Shredding Project in the Bronx
Generally speaking, mobile shredding is typically ideal for those needing 3 or more boxes of documents shredded. While dropoff locations typically charge around $1 per pound regardless of project size, the cost for mobile services primarily stems from the time needed to make the trip to your location and shred documents.
As a result, the more boxes of documents needing shredding, the more cost-effective hiring a mobile shredding service to make the trip to you becomes—providing an additional bonus, as this will remove transporting these larger shredding projects yourself as well.
Beside project size, however, also be sure to factor in your home or business location. For customers on the city outskirts as opposed to being in the focal point of a bustling metropolis, costs for mobile shredding may be slightly higher due to distance.
Get Free Quotes on Mobile Shredding Services in the Bronx Today
Looking for a solution to your document shredding needs? Let convenient mobile shredding services from Shred Nations Bronx come to your NYC location, taking care of the shredding for you.
To learn more about our mobile shredding service options, simply give us a call at (718) 303-0768, or just fill out our form. Within minutes we will contact you, providing free quotes from top mobile shredding companies in the Bronx and greater New York area.
Shred Nations Bronx Location
Shred Nations Bronx
557 Grand Concourse # 3
Bronx, NY 10451
(718) 303-0768 
bronx@shrednations.com
Our normal operating hours are Monday–Friday from 8:00 AM to 8:00 PM, Saturday from 9:00 AM to 4:00 PM, and Sunday from 11:00 AM to 4:00 PM
Shred Nations also proudly offers our shredding services to the following cities and boroughs throughout the Bronx and greater New York areas:
Albany | Brooklyn | Dutchess | Jersey City | Manhattan | Mt Vernon | Nanuet | New York City | New Milford | North Babylon | Queens | Syracuse | Union City | West Harrison | West Point | Westchester | Westwood | White Plains | Yonkers