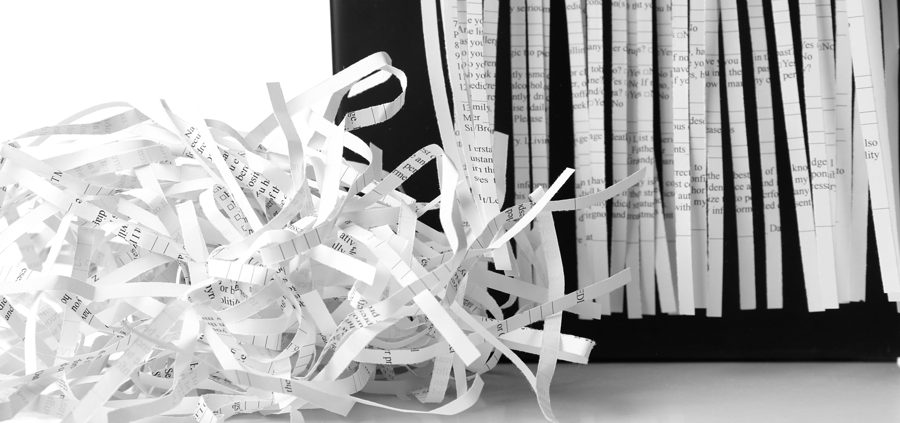 Many companies use a document shredding service in an effort to protect their client and internal information. However, this secure destruction method also doubles as a way to minimize liability in the event of a data breach. As a result, a certificate of destruction for paper shredding is crucial to ensure your company's security and finances are protected.
A document shredding service protects all of your data and fosters an atmosphere of security and protection. There are many options when it comes to a document destruction service. Depending on your needs, your organization may decide to use a weekly, bi-weekly, or monthly shredding service that can be performed both on and off site.
After securing all that effort into properly destroying confidential data, it is important to have a record of the destruction to maintain compliance and security. No matter what service you choose, you receive a certificate of destruction for your records. 
What Is a Certificate of Destruction for Paper Shredding?
Immediately following a mobile or offsite shredding service, you can request a certificate of destruction. This document will display the time and location of your document shredding service. Other information includes:
A unique serial number you can use in an audit trail

Chain of custody that determines the client's turning over of materials for shredding at a specified location and date

Reference to terms, conditions, and policies of the client and company for material processing

Acceptance of fiduciary responsibility by the company and agreement that all materials are sensitive and confidential

Witnesses to the destruction process
When to Request a Certificate of Destruction
In the midst of all the identity thefts and data breaches that are happening, keeping a log of your document destruction process is crucial. Furthermore, this helps to minimize and avoid legal implications.
When scheduling a document destruction service to destroy your papers, confirm with the service professional that they can provide a certificate of destruction. You should receive your certificate on the same day your service is complete. Services that can offer a certificate of destruction:
Mobile Shredding Service
Have your confidential documents destroyed at your location with an on-site shredding service that comes directly to you. A mobile shredding truck parks outside your location. Trained professionals transport your documents from your building to the industrial-grade shredder built into the vehicle.
Additionally, you can witness the entire shredding process firsthand. No visual or physical contact is ever made between the material handlers and your papers.
Offsite Shredding Service
For companies that produce mass amounts of materials that require shredding, the offsite shredding service may be the best option. Bins that lock are put within your building, so your employees can drop in confidential papers to be shred.
At regularly scheduled intervals of your choosing, a secure truck will pickup the bins. Then, the truck transports the bins to an offsite shredding facility. All these papers are blend and cross-shred for added security.
Hard Drive Shredding and Electronics Destruction Service
Any hard drives, electronic media devices, and data-storing hardware need proper destruction. Hard drive shredding ensures permanent destruction of data.
If there is a chance that a drive once held confidential data pertaining to internal or client information, you should have it properly destroyed. Similar to a document shredding service, you can request a certificate of destruction as proof of your efforts in secure electronics destruction practices by your company.
Protect Your Information with Secure Shredding Today
If you are looking to start a document shredding protocol or replace your current one, Shred Nations is your solution. We work with locally-based and operated shredding services across the nation that provide customized options for businesses of all sizes.
To get free, no-obligation quotes from top shredding professionals in your area, call us now at (800) 747-3365 or use the form on the right. In minutes, you will be contacted with free quotes to choose from.