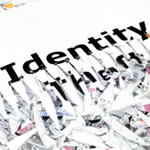 The Federal Trade Commission witnessed an 8% increase in identity theft cases in 2011 related to the fraudulent filing of tax returns and job applications. Of the total number of reported identity thefts in 2011, 24% were related to the use of Social Security numbers for tax and wage identity theft. Unfortunately, this trend in identity theft complaints continues to increase into 2012. David Torok, the Associate Director for the Division of Planning and Information in the FTC's Bureau of Consumer Protection, attributed a 43% increase in weekly complaints in 2012 to an increase in the number of instances of tax and wage identity theft. Given the rise in identity theft complaints, protecting your information is more important than ever.
5 Steps to Protect Yourself from Identity Theft this Tax Season:
Know your tax-preparer: Inspect your tax return for your tax-preparer's PTIN (Preparer Tax Identification Number). All tax-prepares are required to enter this number on your tax returns.
Immediately open mail from the IRS: Do not procrastinate. You may receive notification that more than one tax return was filed in your name.
Keep your Social Security number to yourself: Many financial organizations, schools, and medical offices create unique identifiers for consumers. Do not voluntarily release your Social Security number to these institutions. Always make sure to ask, "Is this necessary? What will you do with this information? Where will it be stored? May I speak with your manager about this?" Many client information forms are outdated and do not require your Social Security number, even if they have a spot for it.
Do not open links from unsolicited emails: These links may introduce tracking software or malware to your computer. Type the parent website name into your Google search rather than opening the links from these emails.
Shred your personal information: Destroy your information completely using a local shredding service such as Shred Nations. Anybody can go through your trash and obtain your financial, personal, and confidential information. When you take your trash to the street, it becomes abandoned property. This means you no longer have an expectation of privacy regarding the contents of your trash. Do not be a victim of dumpster diving, instead use a reliable service to destroy old records.
Recovery from identity theft is an unnerving and difficult process. Thus, taking steps to prevent yourself from falling victim to identity theft is of paramount importance during this tax season. If your information was already stolen, detection is crucial. Annual credit checks for suspicious activity and opening every piece of mail you receive can help you determine if your information has been compromised. Finally, if you do fall prey to identity theft, the FTC outlines in its pamphlet, Taking Charge: What To Do If Your Identity Is Stolen , the steps you can take to repair your finances. As stated on the FTC website, it is important to remember to "deter, detect, and defend against identity theft". This is especially true during tax season.