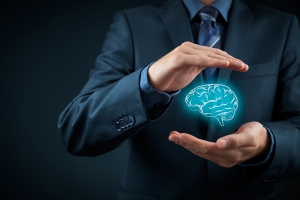 External threats to your business are everywhere. One data breach could cost you millions, and there's dozens of ways identity thieves, corporate spies, and other criminals can access critical or confidential information. Use this information to protect your company from one of the most overlooked threats – hard-copy documents.  You'll find information your business can use, from improving processes and workflow to increasing security.
Click on any of the links below to learn more
With the ever-increasing threat of corporate espionage, identity theft, and fraud in the digital world, companies sometimes overlook how vulnerable their hard-copy documents and traditional document management systems are to identity thieves and corporate spies.
This in-depth white-paper will give you some ways to protect your company against these threats through proper document management from the time a document is created until the time it's destroyed.
---
Supplementary Materials
Would you like to learn more about identity theft, data breaches, and how to protect your company from a low tech hack?  Check out these articles, infographics, and more
By not properly and securely shredding documents that contain personal information you are placing yourself at risk for identity theft.  Here we explain some of the best practices to implement at your home and business to help combat identity theft.
A data breach has become a large growing concern for many executives; whether the breach is due to a hacker or just a loss of documentation. This growing concern is for good reason, the chances of a data breach and the cost of a data breach have increased year over year.
Given the vast amount of paper and digital media that amasses over time, effective information destruction policies and practices are now a necessary part of doing business. Find out how you can securely manage your hard-copy documents to protect your organization.
The best way to combat corporate espionage, fraud, and identity theft is to learn the differences of each type of breach and how you can protect yourself against them.
In this TED Talks video James Lyne explains how everyday cybercrime often is through simple things you do each day without thinking twice. The video explains how to prevent yourself from falling victim to these attacks and avoid a data breach.
Identity theft can be stressful, but there are steps you can take to minimize the long-term impact on your finances. Get the know-how you need to recover from being a victim of identity theft.
Corporate Espionage costs companies millions each year—and sadly, that won't be ending any time soon. To avoid it happening to you, this article provides a breakdown for business owners on the modern vulnerabilities to corporate espionage as well as the best ways to prevent it.
The entire point of paper is shredding revolves around protecting sensitive personal and proprietary information, but if documents can be stolen before they're shredded, there's no privacy to protect. Here, we take a closer look at why shredding companies are now making secure shredding bins the standard, and how they help to ensure security throughout a document's lifespan.
Get Free Quotes on Secure Document Shredding Today
Shred Nations offers secure document shredding services for individuals, businesses, and government agencies to protect them from identity theft and corporate espionage.  Our mobile shredding services come and shred your documents onsite, or pick up your paper for off site shredding.
Any time you use our service, you'll get a certificate of destruction, which provides proof that the inventoried documents were properly destroyed and cannot be recovered.
To get started, fill out the form on the page, give us a call at (800) 747-3365, or contact us directly using our live chat for a free, no-obligation quote from a secure local provider today.