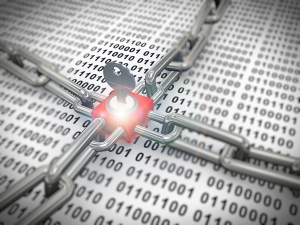 The presence and role that electronic information and technology plays in both everyday life and business has begun to rapidly advance since the later part of the 20th century.
While electronic data and documents have brought with them a wealth of benefits, it's important that businesses not forget that with these new developments there are also new electronic threats to be wary of.
As a result, it's more important than ever that businesses take their information security seriously. Here, we provide a handy collection of in-depth content and supplemental articles to help you ensure you are informed on the latest electronic threats, as well as the best strategies for protecting yourself from them.
Check Out Any of the Below Articles to Learn More!
In order to zero-in on digital documents and data, identity thieves, fraudsters, and criminals of all kinds are updating their tactics to better prey on unsuspecting businesses and individuals.
In this in-depth white paper, we walk you through protecting your information from electronic threats, covering information that ranges from the modern risks to be on the lookout for to how to protect your electronic information using strategies like electronic media destruction and encryption.
Supplementary Materials
Interested in learning more about modern electronic threats and protecting your information from them? Check out these articles, videos, and more!
Although the sophistication of digital technologies continues to rapidly develop, the speed of its advancement has been similarly matched by adaptations to the electronic threats like viruses and hackers. Find everything you need to know about the proper protections for your electronic information and documents in this handy guide.
Unfortunately, the looming threat of a data breach has become a growing concern that the healthcare industry must prepare itself for. With the number of recent cyber attacks combined with the target painted on healthcare for the sensitive information the industry handles, it is essential today that healthcare providers put preventative measures in place to prevent disaster striking them as well.
Fraudsters are constantly evolving their methods for stealing the personal information of other individuals. Learn 10 ways that your business can avoid these electronic threats, as well as the extent of the repercussions that many companies have had to face.
Get Free, No-Obligation Quotes on Hard Drive Shredding and Electronic Media Destruction Today!
If you already know what you need, feel free to simply fill out the form to your right for a free quote. Otherwise, if you have any questions or would like more information on any of our document destruction services, just give us a call at (800) 747-3365 today!