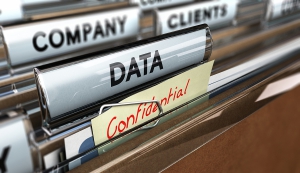 Corporate espionage has been a thorn in the side of business owners since the 1800's. The more information you can protect, the better chances you have of saving your corporate secrets from being exposed to the public or your competitors.
Learn more about how to prevent corporate espionage, and ways that corporate spies can use your information against you.
Click on any of the links below to learn more!
Even though the days of dumpster diving for information are winding down, corporate espionage is still a major factor in business today. There's several ways a corporate spy can infiltrate your company—take the proper steps to avoid this from happening.
Corporate espionage is defined as any operation or act conducted by one company to gain a competitive advantage over another. We have compiles some true stories of corporate espionage and how you can make your company more secure.
There are two types of corporate spies: your competitors that spy on you, and "unfriendlies" that spy on your clients. As a business owner, you must guard against both types from violating your security protocol. Here's 10 things they don't want you to know.
Fraud is a huge problem for individuals and companies- there are information thieves that send out mail, email, and even online advertisements that try to take advantage of trusting customers and employees. Here's some of the things we recommend to ensure you have all your bases covered to prevent fraud on behalf of or inside your company.
Don't let a Corporate Spy or A Costly Data Breach Kill Your Business—Shred Your Documents Today!
Shred Nations specializes in helping you find the mobile shredding or off-site shredding contractor that's right for your businesses regardless of the size of the job.
For a FREE quote and to locate a mobile shredder near you, fill out the form to the right, or give us a call at (800) 747-3365.
Within minutes of receiving your request, you will receive quotes from local mobile shredding contractors so that you can select the company that fits your project or your office best.