Pickup and Offsite Shredding Services in Macon, GA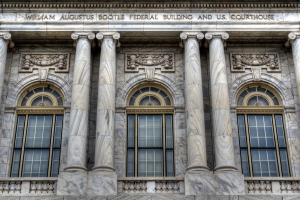 If you have gathered tons of paperwork overtime that needs to be shredded for security reasons, offsite services are ideal.
This service with send a truck to your Macon location to pick up your documents, transport them to a secure offsite facility for shredding, and mingle your papers with thousands of other documents as they are fed into the shredder.
Offsite services are best if you have around 12 boxes (over 350 pounds) of paper to shred. Shred Nations Macon can get you free quotes on shredding services from several companies near you.
No matter what frequency you require, or how much you have to shred, our experts have the tools and experience to help. Call us at (678) 276-8214 to get free quotes from reliable service providers from Macon.
Steps in the Offsite Shredding Process in Bibb County
When you request offsite shredding services, these are steps taken by shredding professionals:
To begin, request quotes from us by calling (678) 276-8214, or simply fill out the form. Within minutes we will get back to you with quotes from several reliable service providers from Bibb County.
You choose the service provider who quoted the best option for your business, and they will send you locking bins to collect your items in.
When your bins are full, call your provider and they will come pickup your bins, transport them to the nearest Macon shredding facility, and shred the contents in a giant industrial shredder along with thousands of other documents.
Once your documents are shredded, the bits are baled and sent off to a recycler. You will receive a certificate of destruction detailing the process and assuring that your shredding was done in accordance with all federal and state laws.
Is Offsite Shredding Secure in Macon?
Shred Nations Macon understands the unwavering need for security, especially when you are putting your sensitive information in the hands of a third party shredder. We recommend that you always ask you provider if they are NAID AAA Certified—NAID sets high standards and any company who is certified with them will provide the highest quality services.
Will Macon Offsite Shredding Services Break the Bank?
Larger shredding projects are cost effective when performed offsite. An average sized shredding job done at an offsite facility typically costs around $85, while an average sized shredding job performed in a mobile shredding truck typically costs around $100.
Drop off services are affordable for smaller jobs, because they charge by the pound. Anything under 80 pounds, or around 3 boxes worth of paper, is best completed via drop off services.
When considering the ultimate cost of your shredding project, remember to factor in any costs from special requests as well as your distance from the shredding company, which will impact your overall price.
Get Free Quotes on Secure Offsite Shredding Services in Macon, GA Today!
Shredding services are flexible for any sized job, and offsite services are the best if you have a lot of materials to shred. If you need to find the best, most affordable shredding services near your Macon location, Shred Nations can help!
Give us a call at (678) 276-8214 or fill out the form for free quotes on services near you. Our partners are qualified and can handle any sized job at any frequency.
Shred Nations Macon Location
Shred Nations Macon
90 Glenda Trace
Newnan GA 30265
(678)-276-8214
Email: macon@shrednations.com
Our normal operating hours are Monday-Friday from 8:00 AM to 6:30 PM and Saturday 9:00 AM to 3:00 PM
Shred Nations proudly services these cities near Macon and the rest of Central Georgia:
Alpharetta | Angels Acres | Antebellum North | Atlanta | Byron | Dry Branch | Duluth | Forsyth | Gray | Gordon | Griswoldville | Huber | Ivey | Jeffersonville | Kirkwood | Lawrenceville | Lizella | Marietta | Norcross | Payne | Roberta | Rutland | Sandy Springs | Smarr | Tucker | Walden | Wesleyan Hills | West Oak | Whitehouse Plantation