Mobile Document Shredding Services in Macon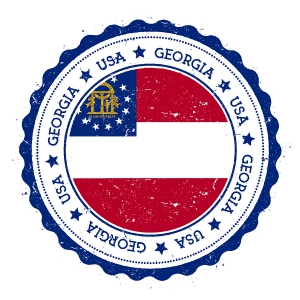 If you have boxes and boxes of paperwork that needs to be safely destroyed, it can be difficult to lug them around and try to shred them yourself. Mobile shredding may be the solution to your shredding needs.
Mobile shredding services will send a truck with an industrial strength shredder right your Macon location. They will haul your documents over to the truck, feed them through shredder right before your eyes, and eventually drive away with mess completely contained within their truck.
Because there are federal and state laws that dish out steep fines for companies that leak private information, it is always smart to shred your information before it gets into the wrong hands. Mobile shredding can effectively eliminate any information security risks.
Shred Nations Macon is here for businesses across Central Georgia. Get in touch with us to receive free quotes on secure shredding services near you.
The Steps in the Onsite Shredding Process in Macon, GA
Mobile shredding is a simple process, here is an outline of the steps a mobile shredding provider will take to shred your items:
First you fill out the form or call us at (678)-276-8214 for free quotes on nearby services. Within minutes of receiving your request we will be in touch with several priced options from local providers.
Then you select the shredding company that provided the best quoted option. They will provide locking bins for you to place your materials in.
When you fill up your containers with items to be shredded, call you provider and they will drive a mobile shredding truck to your Macon location and shred your documents onsite while you watch.
When the job is complete, your provider will give you a certificate of destruction detailing the process and verifying that it complied with all federal and Georgia state law. Then they drive away with the mess and you're done!
Is Mobile Shredding Secure in Bibb County?
Mobile shredding services comply with all Georgia state and federal laws regarding information security, including FACTA and HIPAA.
We understand the risks involved with putting your private information into the hands of a third-party company, but mobile shredding is the most secure service available. Not only do you get to watch the entire shredding process, but you will receive a certificate of destruction certifying the process was done securely.
How Much Does Mobile Document Destruction Cost in Macon?
The industry average for mobile shredding services is around $100, but can vary depending on where you live. Comparatively, retail drop off services cost around $1 per pound. This makes drop off locations affordable for jobs under 80 pounds, although you will be responsible for lugging your materials off to the shredder with drop off services.
If you have 3 boxes or more worth of paper to shred, mobile shredding can be a convenient and cost-effective option, whether you are a residential customer, or an office.
Get Free, No Obligation Quotes on Secure Onsite Shredding Services throughout Macon
For FREE quotes on mobile shredding services available near your Macon location, call Shred Nations Macon at (678)-276-8214 or fill out the form. Within minutes of receiving your request we will get you in touch with several local providers, so you can select the best option for you.
Mobile shredding is an excellent solution to mid-sized shredding jobs, and it passes even the strictest of security tests. Better to shred it than dread it, and we can schedule your services at any rate, including:
A One-Time Purge
Weekly, Bi Weekly, or Monthly scheduled services
Drop Off Services for a few pounds of shredding
Shred Nations Macon Location
Shred Nations Macon
90 Glenda Trace
Newnan GA 30265
(678)-276-8214
Email: macon@shrednations.com
Our normal operating hours are Monday-Friday from 8:00 AM to 6:30 PM and Saturday 9:00 AM to 3:00 PM
Shred Nations proudly services these cities near Macon and the rest of Central Georgia:
Alpharetta | Angels Acres | Antebellum North | Atlanta | Byron | Dry Branch | Duluth | Forsyth | Gray | Gordon | Griswoldville | Huber | Ivey | Jeffersonville | Kirkwood | Lawrenceville | Lizella | Marietta | Norcross | Payne | Roberta | Rutland | Sandy Springs | Smarr | Tucker | Walden | Wesleyan Hills | West Oak | Whitehouse Plantation