Northern Virginia Mobile Shredding Services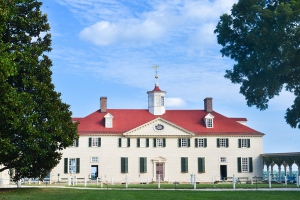 In order to effectively run any type of business, there are certain pieces of information that must be recorded and referenced regularly, such as employee files, client information, business transactions, and so on. These documents are used for business functions, and are also often required to have on hand for legal purposes.
It is important to not only maintain these documents but also to ensure the confidentiality of the information that they contain. If any of this information were to fall into the wrong hands, the reputation of your business would be compromised.
The proper destruction of your files once they are no longer needed for business or legal purposes is a necessary component when it comes to the reliability of your business. Clients want to know that they can trust you with their very personal information. Do you have some paperwork that your business no longer needs, and is no longer required to maintain?
Shred Nations Northern Virginia offers shredding services to those who need to properly dispose of confidential information. Mobile shredding services are a convenient and reliable option for individuals and businesses that need to get rid of a decent amount of paperwork. A mobile shredding truck comes right to your location and quickly turns that paperwork into indecipherable shreds.
Steps in the Mobile Shredding Process
Interested in a mobile destruction service, but still not sure how it works? Here are the steps in Shred Nations Northern Virginia's onsite shredding process:
To find out your options for a mobile shredding service in Northern Virginia, just fill out the form on the right, or call us at (703) 348-6233. One of our team of experts will answer any of your questions and will help you with finding the best mobile shredding contractors for your project.
You will receive quotes for your shredding project

, and then decide which shredding company is best for your business. You will then receive secure, locked bins to store the documents that need to be destroyed.

You will set up a schedule for the mobile shredding truck to come to your location as often as you need it. Until then, your only job is to fill up those bins.
On a regular basis, a mobile truck will come right to your location to pick up your bins and shred those unnecessary documents right in front of your eyes, without ever coming into physical or visual contact with your files. You will receive a Certificate of Destruction

with the details of your service for every job completed.
Are Onsite Shredding Services Secure?
Ensuring the proper destruction of confidential information is necessary for your business to maintain its reliability. How do you know that the company you hire on to take care of your shredding projects is not going to take advantage of this information?
Shred Nations Northern Virginia requires our contractors to comply with all federal and Virginia state laws regarding the proper destruction of confidential data. Many of our businesses are also NAID AAA Certified, meaning that they follow more strict guidelines throughout the mobile destruction process.
After each project, you will receive a Certificate of Destruction that includes the details of your service. This includes where and when the service took place and serves as physical proof that your job was securely and effectively completed.
Approximate Cost of Mobile Shredding Services
Before deciding on a mobile shredding company, let's talk about how much onsite destruction services usually cost. Depending on the size of your project, mobile shredding services normally run around $100. Onsite shredding allows businesses with a larger volume of paperwork the option to continue with their normal daily functions while still adequately disposing of their confidential files.
Onsite shredding also allows an extra feeling of security in that you are able to see your documents being shredded right in front of you. For a small project of only a box or two, it would save you some money to simply bring these boxes to a secure drop-off location. This option usually costs around $1 per pound, and a box of documents is usually around 30 pounds—so two boxes is about $60.
Receive Your Customized, No-Obligation Free Quote on a Mobile Shredding Service Today!
Shred Nations wants to help you find the right document destruction service for your business. For your free quote on a mobile shredding solution, just fill out the form on the right or call us at (703) 348-6233. One of our experts would love to answer any further questions and to connect you with the best contractor for your unique needs.
Shred Nations Northern Virginia
4393 Kevin Walker Dr
Montclair, VA 22025
(703) 348-6233
Email: montclair@shrednations.com
Our normal operating hours are Monday–Friday from 9:30 AM to 6:30 PM, and Saturday from 10:00 AM to 4:00 PM EST.
Additional Mobile Shredding Resources
Mobile Shredding Isn't Dropoff Shredding—A breakdown of the difference between mobile shredding and dropoff shredding, including pros and cons as well as cost differences.
Five Reasons for Switching to Mobile Shredding—Read testimonials from other professionals and business owners about what they have to say on the advantages to mobile shredding services from Shred Nations Northern Virginia.
How Does Mobile Shredding Work?—Although we briefly outline the mobile shredding process, this article can help to provide a more in-depth breakdown of how Shred Nations Northern Virginia's mobile shredding services work.
Shred Nations also proudly offers our shredding services to the following cities throughout the greater Northern Virginia region:
Alexandria | Arlington | Ashburn | Fairfax | Falls Church | Frederick | Fredericksburg | Front Royal | Herndon | Leesburg | Manassas | McLean | Reston | Springfield | Sterling | Stephens City