Shred Nations Northern Virginia Location
Shred Nations Montclair
4393 Kevin Walker Dr
Montclair, VA 22025
(703) 348-6233
northern-virginia@shrednations.com
Hours:
M-F 9:00-6:00
Sat 10:00-2:00
Sun closed
Pricing:
$1.00 per pound
* Pricing is not guaranteed and is subject to change by the individual merchant
Shred Nations Northern Virginia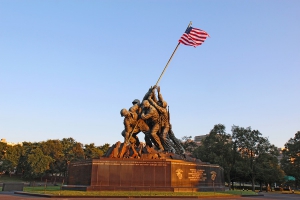 Northern Virginia boasts a population of around 2.3 million. The most recent and broad definition of this region includes the 14 counties and seven independent cities on the Virginia side of the Washington-Baltimore-Northern Virginia combined statistical area, although this varies depending on the person or business it is being defined by.
Northern Virginia is home to seven of the twenty highest-income counties in the country, including the three highest. This makes the region of Northern Virginia the highest-income area of the state with one of the highest costs of living throughout the nation.
This region is also the most affluent in the nation and houses multiple notorious and historical sites such as the Pentagon, the Central Intelligence Agency, Civil War battlefields, Mount Vernon, and Arlington National Cemetery. Shred Nations Northern Virginia offers shredding services to individuals and businesses throughout the region.
Your confidential information is handled securely and effectively destroyed so that there is no threat of becoming a victim of fraud or identity theft. We offer pricing that is customized to your specific needs and will connect you with a shredding service that is best for you.
Our Available Shredding Services
Are you in need of a destruction service that can come right to your location? Would you prefer being able to see your paperwork being turned to bits and pieces? Onsite shredding services provide these necessary factors of convenience and security!
Do you have so much paperwork piled up that there's no way just one shredding truck would be able to handle it? Would an industrial-sized shredding machine do the trick? An offsite shredding service is your answer!
Your electronic devices store a whole lot of very personal information throughout their lifetime. Even if you delete all of the data off of them, it is still possible for someone to recover and abuse that information. Protect yourself from the mere idea of this happening to you by utilizing an electronic media destruction service today!
No matter which service you believe to be best for you or your business, Shred Nations Northern Virginia is ready to help.
We are prepared to provide you with personalized quotes from contractors throughout the Northern Virginia region. Simply fill out the form, or give us a call at (703) 348-6233 to get connected with a shredding service today!
Virginia Laws and Regulations
State of Virginia PL. 2006, C.909 – This law is an amendment of PL. 1990, C.778 and is titled the Virginia Public Records Act. The law states that no person or agency is allowed to sell or give away public records and that a public record must be destroyed within a timely manner after it is past its required retention period.
Contact Us for Your Free Personalized Quote on Shredding Services!
No matter how small or extensive your shredding project, Shred Nations offers safe and reliable options for shredding services in Northern Virginia. From onsite services to dropoff locations, we have a solution for you.
To receive your no-obligation quote, just fill out the form or give us a call at (703) 348-6233. Within minutes we will have quotes from contractors in your area that will be able to schedule and complete your shredding project as quickly as possible.
Shred Nations also proudly offers our shredding services to the following cities throughout the greater Northern Virginia region:
Alexandria | Arlington | Ashburn | Baltimore | Fairfax | Falls Church | Frederick | Fredericksburg | Front Royal | Gaithersburg | Herndon | Hyattsville | Jessup | Leesburg | Manassas | McLean | Odenton | Reston | Rockville | Springfield | Sterling | Stephens City | Washington DC