Northern Virginia Hard Drive Destruction Services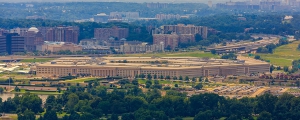 No one wants their information stolen, but if hard drives are not properly disposed of, data can still be recovered. It is critical to completely destroy the hard drive through hard drive shredding.  This eliminates the possibility for recovery which leaves your information safe and secure.
Is it about that time to upgrade to a new computer? What are you thinking about doing with the components of your old device? Can't you just toss them into the trash? Believe it or not, your computer saves a whole lot of information throughout its lifetime. Sure, you are able to delete the data off of it, but does that guarantee that no one will be able to get their hands on your personally identifiable information?
Fraud and identity theft are a constant threat to individuals and businesses worldwide. For this reason, it is extremely important to ensure that no one will ever be able to get their hands on your confidential data. Even if you erase your information from your computer and its hard drive, it is still possible for someone to recover the data off of your devices with the right software. So how are you supposed to ensure this doesn't happen to you?
Thankfully, Shred Nations Northern Virginia has an answer for you. By using an hard drive destruction service, your devices are completely destroyed so that any information that may still remain on them has no chance of being recovered. We offer disposal services for any type of device, including CDs, DVDs, hard drives, fax machines, microfiche, and much more.
How Does an Hard Drive Destruction Service Work?
If you are in search of an electronic data disposal company, simply fill out the form on the right or give us a call at (703) 348-6233. Our network of experts will be able to answer any of your questions and will help with finding you the best options for destruction contractors to fit your needs.
The contractors will quickly be in touch with free, personalized shredding quotes tailored to your needs. It is up to you to choose which one is right for you.
You have the option of choosing whether you would like to drop off, ship or schedule to have your devices picked up.
Your devices will be adequately turned to shreds so that the data is no longer retrievable. You will receive a Certificate of Destruction after each visit
Are Hard Drive Destruction Services Secure?
Similar to our document shredding services, all of our electronic media destruction contractors are required to abide by all federal and Virginia state laws. This ensures that your project will be completed in a secure and reliable manner. Furthermore, the Certificate of Destruction that you receive after every visit states the details of your service and verifies that it was completed using the necessary security measures.
Additionally, hard drive destruction services follow all compliance laws and regulations such as HIPAA and FACTA. Rest easy knowing your electronic data is taken care in a secure, confidential, and complaint manner.
Estimated Cost of Hard Drive Destruction in Northern Virginia
Because there are many different factors that play into the cost of an hard drive disposal service, it is difficult to try and approximate the cost. Details such as what type of electronics as well as the number of devices you are looking to destroy will determine how much you will be spending on a disposal service. Although the price will increase along with the number of devices you are looking to destroy, you are actually saving money by bringing in a larger volume. The more devices you have to dispose of, the less you pay per unit.
Call For Your Free Personalized Quote Today!
Shred Nations Northern Virginia understands the importance of protecting your confidential information from getting into the wrong hands. If you are looking for an electronic media destruction service anywhere in the Northern Virginia area, we have the solution. To get started, just fill out the form on the right for a free quote or give us a call at (703) 348-6233. Our team of experts is standing by to answer any of your questions and help to find you the company that works best with your unique needs.
Shred Nations Northern Virginia
4393 Kevin Walker Dr
Montclair, VA 22025
(703) 348-6233
Email: montclair@shrednations.com
Our normal operating hours are Monday–Friday from 9:30 AM to 6:30 PM, and Saturday from 10:00 AM to 4:00 PM EST.
Shred Nations also proudly offers our shredding services to the following cities throughout the greater Northern Virginia region:
Alexandria | Arlington | Ashburn | Fairfax | Falls Church | Frederick | Fredericksburg | Front Royal | Herndon | Leesburg | Manassas | McLean | Reston | Springfield | Sterling | Stephens City
Additional Hard Drive and Electronic Media Destruction Services
Degaussing a Hard Drive vs. Erasing It—Just because you've erased a hard drive doesn't necessarily mean that your company's proprietary and sensitive information is safe. To ensure your data is completely unrecoverable, you must first degauss it.
Three Reasons Hard Drive Shredding is a Good Idea: Just a few of the top reasons why shredding a hard drive and other electronic media is critical to protecting your business and its proprietary information.
Why Electronic Media Destruction is Critical for Your Business: When factors like HIPAA and FACTA laws, identity theft, and corporate espionage are involved—the high stakes by themselves should be a reason to take electronic media destruction seriously.