Offsite Shredding in the Hampton Roads Metro Area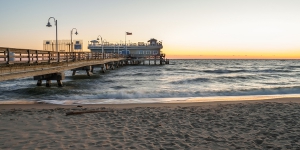 Offsite shredding is one of the easiest ways to swiftly shred a large volume of documents. Offsite shredding is ideal for larger volumes of paperwork, such as 15 boxes or more. The papers are put through a shredder than can handle 20,000 pounds of papers an hour, so your project is completed quickly and efficiently. Your offsite shredding service provider will still send a truck to you to pick up your files so that you don't have to worry about bringing them to a shredding facility on your own.  Your files will be picked up by trained security personnel who will guard your documents on the way to the facility. Let us help you get your shredding project started. We will find you the best price, and we can even set up scheduled service for weekly, bi-weekly or monthly ongoing service. Just give us a call at (757) 250-4507 or fill out the form to the right.
Offsite Shredding in Norfolk, VA
Here's how the offsite shredding process works:
Start your project by calling us at (757) 250-4507 or fill out the form on the right for free quotes on nearby shredding services in the Hampton Roads metro area. We will quickly reach out to our local contractors and get you several quotes for your project.
After you've selected and scheduled the best service option for your needs, your documents will be collected by trained security personnel and loaded into a secure truck. The truck is safely transported to a private shredding plant.
At the plant, your documents are fed into an industrial-sized shredder. Your materials are then mixed in with the materials of other shredding projects to make reconstructing your documents virtually impossible.
The materials are sent to a recycling plant and you'll receive a Certificate of Destruction.
Is Offsite Shredding in Norfolk a Safe Option?
Shred Nations Norfolk only partners with secure, local shredding companies. To be certain your information is being properly destroyed, however, we encourage you to confirm that your shredding company is NAID AAA Certified. NAID standards are high, and companies that comply with them will without a doubt keep your information safe.
What do Offsite Shredding Services Cost?
High volume shredding projects are much cheaper when you send your documents offsite instead of using a mobile service. Offsite prices average in at about $85 for a larger amount of shredding than mobile services, while onsite services in Norfolk tend to cost around $100 per visit. With a high volume shredding project, drop-off shredding is also very expensive, with prices in Norfolk averaging at about $1 per pound. Plus, the responsibility of transporting your documents falls on you. Keep in mind that if you are located nearby the shredding service provider, the costs of shredding will tend to go down.
Get Free Quotes on Secure Offsite Shredding in Norfolk Today!
Do you need a way to destroy a large amount of paper in the Hampton Roads metro area? Shred Nations Norfolk can connect you with secure offsite shredding services for companies or individuals. Within minutes, you'll get quotes from a local provider near you. To get started, give us a call at (757) 250-4507 or fill out the form to the right—once we receive your request, shredding contractors will be in touch to complete your shredding project as quickly as possible.
Shred Nations Norfolk
222 W 21st St #F
Norfolk, VA 23517
(757) 250-4507
Email: norfolk@shrednations.com
Our regular business hours are Monday through Friday from 8:30 AM to 6:00 PM, and Saturday from 10:00 AM to 4:00 PM.
Shred Nations Norfolk proudly serves these cities throughout Norfolk and Virginia:
Norfolk | Virginia Beach | Chesapeake | Newport News | Pungo | Salem | Hampton | Buckroe Beach | Bay Island | Portmouth | Bowers Hill | Carollton | Hobson | Greensbriar East | Great Bridge | Tabb | Acree Acres | Grafton | Seaford | Yorktown | Kiln Creek | Aberdeen Gardens | Poquoson