Off-Site Paper Shredding in Milpitas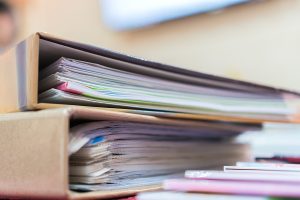 If you have a large volume of boxes, typically 15 or more, you can use an offsite shredding service which will come pick up your documents and take them to our facility in Milpitas.
Offsite shredding is an economical way to have thousands of pages shredded without the hassle of transporting all of your boxes yourself.
Offsite shredding is very similar to mobile shredding in that you schedule a time to have a shredding company come directly to your home or office, but instead of shredding your documents in front of you, your documents will be taken to a secure shredding facility in Milpitas.
Shred Nations Milpitas can get you set up with free quotes from several companies located in your area. Let us help you find the best price and service for your offsite shredding project.
If you are looking for ongoing shredding services where we come monthly, weekly, or quarterly, we can schedule regular pickups to collect and shred your documents.
What Is the Cost of Off-Site Shredding
Every shredding project is a little bit different and can vary on the exact price. Factors like your location, the size of your project, and special requirements can affect the overall cost. On average offsite shredding services can cost $130 for a project up to 120 lbs.
The cost of an offsite shredding service is calculated by how many documents (or boxes) you need shredded. The more documents you have, the more likely an offsite shredding service in Milpitas will be able to provide the most cost-effective way to get them shredded.
What Is the Off-Site Shredding Process
Offsite shredding ensures your paper is shredded quickly and securely. Here are some of the steps that it takes to find a secure and reliable off-site shredding company in Milpitas.
To request a quote, call us today at (408) 414-7548 or fill out the form. Shortly after, one of our knowledgeable associates will be in touch with you to answer any shredding questions you may have and gather your information so we can provide you with free quotes from shredding companies in your area.
Look over the quotes and choose the best service provider that fits your needs and budget. They will get you set up with locked shredding bins – free of cost – to store your documents before they are transported to a shredding location.
Once your bins are full, contact your shredding provider to schedule a time for them to come out to your location to pick up the locked bins. They will transport your documents to a secure shredding facility in Santa Clara County to be destroyed.
After your documents are shredded, the bits will be recycled. You will then receive a certificate of destruction, outlining when and where your documents were properly destroyed. This proves you have complied with all California and federal laws.
Call Us Today
If you live in or near Milpitas and have a large volume of documents to shred, Shred Nations Milpitas can help you get your project started. We will connect you to the best local shredders within minutes of receiving your request for service.
To get started simply give us a call at (408) 414-7548 or fill out the form. Our contractors are competing for your business, so you can choose the best service at the best price in Santa Clara County.
Shred Nations Milpitas Location
Shred Nations Milpitas
142 N Milpitas Blvd
Milpitas, CA 95035
(408) 414-7548
email: milpitas@shrednations.com
Our normal operating hours are Monday-Friday from 9:00 AM to 7:00 PM, and Saturday from 9:00 AM to 5:00 PM
Shred Nations proudly serves these cities throughout the Milpitas area:
Alameda | El Cerrito | Fountain Valley | Fremont | Fresno | Hayward | Mill Valley | Mountain View | Newark | Palo Alto | San Francisco | San Jose | San Rafael | Santa Ana | Santa Clara | Santa Rosa | South San Francisco | Sunnyvale | Union City