Hard Drive Destruction in Louisville
Do you have a box full of old CD's, floppy disks or jump drives that you no longer use? If you do, you're part of the 95% of other people who also have one of these boxes. However, as a manager of a business or boss to yourself, those electronic devices probably store information regarding employees, clients or confidential information. It doesn't matter if that data is out of date or still in use.
With improper destruction of electronic data, it can still be recovered in the future. Keeping your information confidential is probably one of your highest concerns. Hard drive destruction is a key part of this process.
It is crucial that you properly dispose of those unused devices. Identity thieves can easily access any information on the hardware. Shred Nations offers hard drive destruction that will properly destroy all those materials with basically no hassle to you. We can even pick up those boxes and take them to a secure facility, so you never even need to leave the office.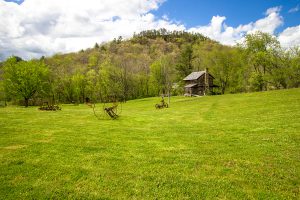 Fill out the form or call (502) 215-4182 to receive your free, no-obligation quote today.
What is the hard drive destruction process?
After talking to a Shred Nations representative by calling (502) 215-4182 or by filling out the form, you will be given local Louisville contractors contact information.
Choose a contractor that will best fit all your electronic data destruction needs.
The service provider can then either pick up the devices, you may drop them off at the facility or you may ship the materials to the facility.
All your materials will be mixed with other materials then destroyed and melted together, making the reconstruction of any product impossible. All the materials are recycled.
You will receive a certification of destruction.
How secure is had drive destruction?
All the hard drive destruction contractors that Shred Nations partners with are required to abide by all federal and Kentucky state laws. Many have even obtained a NAID AAA Certification, which calls for an even more strict set of guidelines in the destruction process.
One small mistake in the destroying of your hard drives can put your entire company at the risk of identity theft. Shred Nations, we understand the importance of maintaining your reputation, which is why we don't take the shredding process lightly.
Trusted service partners provide confidentiality, security, and compliance to any laws and regulations in affect such as HIPAA and FACTA. Rest easy knowing your information is safe, secure, and unrecoverable.
What will hard drive destruction cost?
The cost is not only dependent on the volume of devices you are looking to dispose of, but on the types of devices, you have as well. However, with larger volume projects, you will save money.
For a personalized quote, please don't hesitate to call (502) 215-4182 or fill out the form and get your project started within minutes.
Shred Nations Louisville Location
Shred Nations Louisville
3044 Bardstown Rd.
Louisville, KY 40205
(502) 215-4182
Louisville@shrednations.com 
Our normal operating hours are Monday — Friday 8:30 AM to 7:00 PM and Saturday 10:00 AM to 3:30 PM.
Shred Nations proudly serves these cities and counties throughout the Louisville area:
Brandenburg | Brooks | Clarksville | Jeffersonville | Lexington | Mt. Washington | Radcliff | Simpsonville | St. Matthews | Versailles