Mobile Shredding in Lexington, KY
Are you nervous about turning all your personal and companies most confidential documents over to a shredding company? Shred Nations can promise that all the companies we partner with use the most secure procedures to ensure your utmost safety.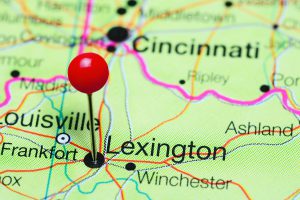 With mobile shredding, we will send a mobile shredding truck to your office where you can personally watch all documents being shredded. Mobile shredding is a convenient and inexpensive choice for you and your company.
Find out how you can get a mobile shredding truck sent to your office and get your shredding needs solved. Call (859) 551-4847 or fill out the form to the right to receive your Free, no-obligation quote within minutes.
How Does Mobile Shredding Work?
Mobile shredding is an easy five steps process that Shred Nations will ensure is completed in a timely and reliable matter.

1. Call one of our Shred Nations representatives at (859) 551-4847 and discuss all your shredding needs. They will connect you with Lexington local contractors.
2. Choose a contractor that best fits your budgeting needs, the volume of documents needed shredding and are located closest to you.
3. Schedule an appointment with your provider to drop off secure bins for your documents followed by the arrival of the mobile shredding truck.
4. The shredding truck will arrive and destroy all documents in a timely and secure matter. We will never come into direct visual or physical contact with your documents.
5. You will receive a certificate of destruction ensuring everything was done up to Indiana state laws and regulations.
How Secure is Mobile Shredding?
Mobile Shredding is the easiest way to give you the peace of mind that you deserve since the mobile truck will be right there on site and you can witness the entire event. All Shred Nations partners are FACTA and HIPAA compliant, giving you the most secure service possible.
You may even ask your provider about the details of their certifications and make sure they are NAID AAA Certified.
How Much Will Mobile Shredding Cost?
The cost of mobile shredding is customized to each individual company. Your company's locations versus the contractor's location plays a big part of the cost. The further the service provider must drive the more the cost will go up, however, Shred Nations will do everything in its power to connect you with contractors that are close to you.
The volume of documents needing to be shredded will also determine the total cost of the project. Usually, when it comes to mobile shredding, the more documents you have the more cost-effective it will be.
Get all your shredding questions and concerns answered immediately by calling (859) 551-4847 to talk to a representative. You can even receive your FREE, no-obligation quote within minutes to start your project immediately.
Get Free, No Obligation Quotes on Mobile Shredding Services throughout Lexington
Shred Nations Lexington will help you find a shredding company in your area who will securely shred you materials. Call us at (859) 551-4847 or fill out the form on the right to be connected to our network of dependable shredders and get FREE quotes on nearby services.
Shred Nations Lexington Location
Shred Nations Lexington
3521 Lansdowne Dr
Lexington, KY 40517
(859) 551-4847
lexington@shrednations.com
Our normal operating hours are Monday-Friday 9:00 AM to 6:30 PM and Saturday 9:00 AM to 1:00 PM.
Shred Nations proudly serves these cities and counties throughout the Lexington area:
Athol | Berea | Campton | Cincinnati | Cynthiana | Ewing | Frenchburg | Lancaster | Louisville | Olympia | Paris | Saint Helens | Shelbyville | Slade | Wellington