Hard Drive Destruction Services in Lexington
With improper destruction of electronic data, it can still be recovered in the future. Keeping your information confidential is probably one of your highest concerns. Hard drive destruction is a key part of this process.
Your company's safety is of utmost importance to Shred Nations, we not only want you personally to feel safe but your employees and client's information as well. Identity thieves love electronic media strictly for the fact that people forget to take data off their devices.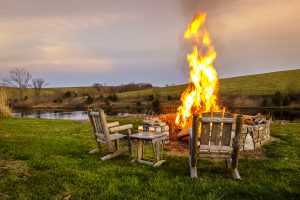 Programs have been made to make it easy for identity thieves to retrieve any information left on hardware. Let Shred Nations help you properly destroy any electronic media you may have and ensure your companies privacy. We offer a pickup, drop-off or even shipping service for electronic media destruction services.
Fill out the form or call (859) 551-4847 to receive your Free, No-obligation quote within minutes and get your shredding project started today.
What is the Hard Drive Destruction Process?
Getting your hard drives destroyed has never been easier, follow these simple steps and have your project completed in no time.
After talking to a representative by calling (859) 551-4847 or filling out the form on this page, you will connect with a Lexington local electronic media destruction provider that will comply with all your requests.
Pick a contractor that will comply best with your project's needs. Consider budget, location, volume, and frequency. Discuss whether they will be picking up your electronic devices or if you will be dropping them off or even shipping them.
All your materials will be destroyed at the Lexington local shredding facility; they will be melted and recycled together with other projects materials to ensure the impossibility of recovery.
Receive a certification of destruction entailing the details of when and where the project was completed along with who witnessed the event.
Is Hard Drive Destruction Secure?
The National Security Agency and Department of Defense have set standards and regulations for electronic media destruction ensuring any compliant data destruction company is secure and reliable.
Trusted service partners provide confidentiality, security, and compliance to any laws and regulations in affect such as HIPAA and FACTA. Rest easy knowing your information is safe, secure, and unrecoverable.
How Much Will Hard Drive Destruction Cost?
The cost of hard drive destruction will mainly depend on the type and volume of hardware you need to be destroyed. The higher the volume the greater the cost. Certain media requires more work to destroy and recycle than others making the cost go up.
Overall, Shred Nations Lexington will provide you with the best price possible for your project ensuring reliability and convenience.
Get Free Quotes on Hard Drive Destruction in Lexington
Shred Nations Lexington offers hard drive destruction throughout Lexington and the surrounding areas. Give us a call at (859) 551-4847 or fill out the form for free quotes and to have all your electronic media and hard drive projects started today.
Shred Nations Lexington Location
Shred Nations Lexington
3521 Lansdowne Dr
Lexington, KY 40517
(859) 551-4847
lexington@shrednations.com
Our normal operating hours are Monday-Friday 9:00 AM to 6:00 PM and Saturday 9:00 AM to 1:00 PM.
Shred Nations proudly serves these cities and counties throughout the Lexington area:
Athol | Berea | Campton | Cincinnati | Cynthiana | Ewing | Frenchburg | Lancaster | Louisville | Olympia | Paris | Saint Helens | Shelbyville | Slade | Wellington