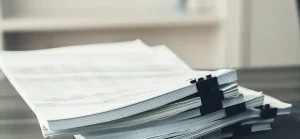 Hollywood Mobile Shredding Services
The practice of shredding has gained widespread adoption in contemporary business operations. because it is the simplest and most effective means of safeguarding confidential documents. At Shred Nations, there are several shredding service options available to help protect physical data. Mobile shredding services in Hollywood are an option for homes and businesses that need a convenient shredding solution, or who need to witness the shredding process for legal or other reasons.
A mobile shred truck will come to your location and shred onsite. Mobile shredding prevents the chances of your documents being lost or ending up in the hands of those who do not have proper clearance. You can stay with your documents from start to finish to guarantee they remain private and unseen. Mobile shredding is quick, easy, and allows you to get right back to your day. 
Compliance and Security with Mobile Shredding in Hollywood
Mobile shredding services offer significant advantages, particularly in terms of compliance and security. This unique service allows you to personally witness the shredding process, granting you full control while remaining in compliance with important laws such as HIPAA, FACTA, and GLBA. Mobile shredding offers a unique viewpoint of document destruction but upholds all of the security that is required for keeping your data safe.