Hollywood Hard Drive Destruction Services
It is very important to protect your private information. Whether you are protecting personal information from identity theft or maintaining a positive reputation by complying with privacy laws, information security should be a top priority. Hard drive destruction in Hollywood works for electronic data in the same way shredding works for paper documents. Information cannot be retrieved from pieces and fragments.
Deleting or wiping a hard drive does not necessarily clear your devices of information. Files remain on your hard drive and can be recovered fairly easily. The only guaranteed way to safely dispose of electronics is with hard drive destruction.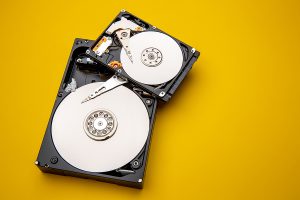 Electronics to consider:
Cell phones, tablets, and laptops
CDs and DVDs
Thumb Drives
X-Rays
Hard Drives
Compliance and Security with Hard Drive Destruction in Hollywood
Ensuring compliance within your business is crucial. Our partners excel in effectively managing your materials from start to finish. They diligently uphold laws such as HIPAA, FACTA, and GLBA throughout the entire process, ensuring full compliance. Moreover, upon completion of the destruction, you will receive a certificate of destruction, providing you with peace of mind. Rest assured that all the contractors we connect you with not only meet but exceed these standards, going the extra mile to ensure compliance in every aspect.