Mobile and Onsite Shredding Services in El Paso, TX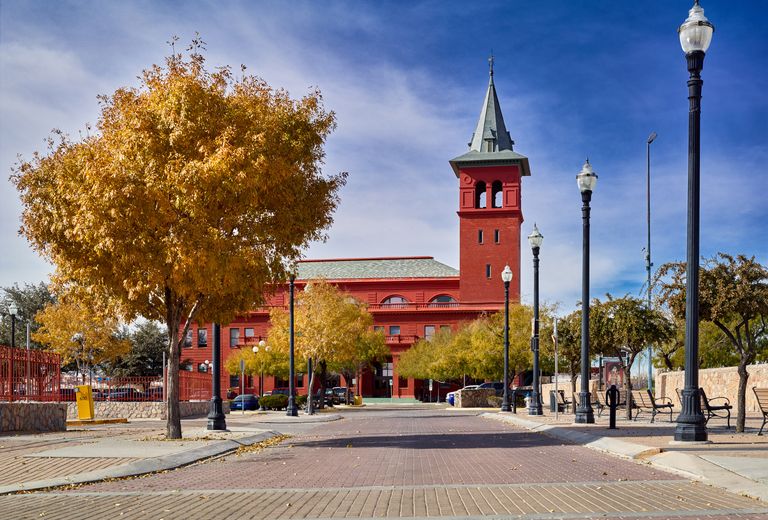 Is your office cluttered with boxes of paper you no longer need? Are you worried about throwing away or losing private information? Do you have the time to transport boxes and boxes of documents across town to a shredding location? 
There is no need to have endless boxes of paper filling up your office. Protect your company, time, and state of mind with El Paso Mobile and Onsite Shredding Services. 
Shred Nations will send mobile shredding services directly to your office or residence, anywhere in the El Paso area. All of your documents will be destroyed onsite, following all applicable laws and regulations to protect sensitive information. We provide secure, professional shredding while offering the convenience of coming to you.
Once your shredding is complete, you will receive a Certificate of Destruction verifying that the job was done securely. Remove the hassle of drop off locations and protect your business today with Shred Nations El Paso.
Steps in the Mobile Shredding Process in El Paso 
Follow these 4 easy steps to have an onsite shredding company come to your El Paso home or business:
Begin by requesting a quote. Fill out the form or give us a call at (915) 503-1267. Our knowledgeable staff will answer any of your questions and find a local contractor for your project.

Review the quotes from each provider and select the El Paso based shredding company that best fits your needs. They will then provide locked

shredding bins

for all documents that need to be shredded.

Fill up the bins and schedule a time for the mobile shredding company to come to your location to shred your documents. They will shred your documents right at your curb, while you watch, ensuring the safety of your private information.

Once all of your documents have been shredded, you will receive a Certificate of Destruction stating when and where your documents were destroyed.
Secure Mobile Shredding in El Paso
Security is the number one priority of Shred Nations El Paso. We ensure that your employees, clients, and reputation are safe with our shredding services.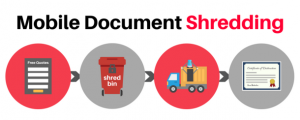 Shredding onsite eliminates any chance of your documents getting misplaced or stolen during transport. We comply with all federal and Texas laws including FACTA and HIPAA. We also recommend choosing a shredding company that is NAID AAA Certified. This certification ensures the highest standards of safety and trust.
How Much Does Onsite Shredding Cost in El Paso?
Cost is an important consideration when running a business. Let's take a look at how mobile shredding compares to a drop off location. If you have three boxes containing 10 pounds of documents each, it makes more financial sense to use a drop off location. However, if you have 4 boxes or more, mobile shredding may be more cost effective. 
Location is also a factor when considering which service is best for you. The time and hassle of transporting documents may push you to the side of onsite shredding when considering the price of your limited time. Cost may vary depending on your location, additional services, or if you have any specific requirements (flights of stairs, multiple locations, etc).
Get Free, No-Obligation Quotes on Mobile Shredding Services in El Paso
Shred Nations El Paso offers secure mobile document shredding services in the El Paso Metro Area.  If you need shredding services in El Paso, give us a call at (915) 503-1267 or fill out the form.
We'll give you multiple pricing options and can ensure you're getting the best price for your mobile shredding project.  We can offer you any type of service you require, including:
One time Purges
Weekly, Bi-Weekly, and Monthly service
Drop Off Service
We will contact you within minutes of receiving your request with free quotes from El Paso-based shredding contractors that can schedule and complete your project quickly.
Shred Nations El Paso Location
Shred Nations El Paso
8001 N Mesa St E
El Paso, TX 79932
(915) 503-1267
email: el-paso@shrednations.com
Our normal operating hours are Monday-Friday from 8:00 AM to 6:00 PM, and Saturday from 10:00 AM to 4:00 PM.