El Paso Hard Drive Destruction Services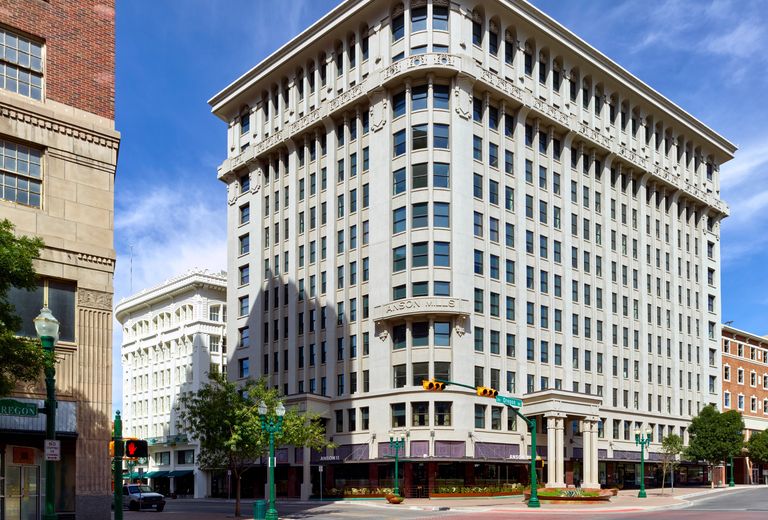 Are you thinking of throwing away retired office hard drives? Think again. Even non-functioning hard drives can contain easily recoverable information.
Shred Nations El Paso provides hard drive destruction to protect your company and private information from a data breach. Hard drive destruction destroys all electronic media quickly, affordably, and securely.
Shred Nations offers secure product destruction, electronic media destruction, and hard drive destruction throughout El Paso, and any surrounding areas.
Steps for Hard Drive Destruction in El Paso
Shred Nations offers hard drive destruction for businesses and individuals in the entire El Paso area. If you need electronic media destroyed, follow these steps:
Give us a call at (915) 503-1267 or fill out the form to receive a free, no obligation quote for hard drive destruction. We will answer your questions and provide you with quotes from reliable, El Paso based contractors within minutes.

Next, you will choose the service that works best for you. There are three options for hard drive destruction in El Paso: we can come to your location (onsite), you can come to us (drop-off), or you can ship directly to a data destruction facility.

Once received, your electronic media and/or

hard drives are securely destroyed

. Your data will be unrecoverable and the remaining pieces will be

recycled

.
Hard Drive Destruction in El Paso is Secure

Shred Nations El Paso takes every precaution to ensure the protection of your information. Your media is safe in the provided secure bins, where they never come in contact with our employees.
The National Security Agency and Department of Defense have provided guidelines and regulations for safe and secure disposal of electronic media ensuring any compliant data destruction company is secure and reliable.
You will receive a certificate of destruction explaining when and where your media was destroyed to comply with FACTA and HIPAA policies.
How Much Does Hard Drive Destruction Cost in El Paso?
The cost of hard drive and electronic media destruction can vary depending on how much media needs to be destroyed and the type of media you are destroying.
The greater the volume you have increases the cost, but also decreases the price per item. Some types of media require special equipment or require additional steps to ensure your data will not be recovered. The additional equipment and extra steps will increase your cost. 
Shred Nations El Paso will provide quotes for your specific hard drive destruction needs at the best price.
Hard Drive Destruction
Hackers, viruses, and data breaches are very real threats to your business and privacy. Data recovery software is designed to restore all files you delete. The only definite way to prevent one of these attacks is through hard drive destruction. Though it can seem costly, hard drive destruction is much less than the cost of your reputation and the consequences of a data breach.
The hard drive destruction process ensures that your data will remain confidential and secure. You can be confident that our trusted partners provide protected, reliable services that are compliant with FACTA and HIPAA laws. 
Get Free, No-Obligation Quotes on Offsite Shredding Services in El Paso
Shred Nations El Paso offers secure offsite document shredding services throughout El Paso and surrounding areas.  Do you need shredding service in El Paso?  Give us a call at (915) 503-1267 or fill out the form. We will contact you within minutes of receiving your request to provide you with free quotes from the most secure and reliable El Paso shredding contractors that can get your shredding project scheduled and completed as quickly as possible.
Shred Nations El Paso Location
Shred Nations El Paso
8001 N Mesa St E
El Paso, TX 79932
(915) 503-1267
email: el-paso@shrednations.com
Our normal operating hours are Monday-Friday from 8:00 AM to 6:00 PM, and Saturday from 10:00 AM to 4:00 PM.