Mobile Shredding Services in Gwinnett County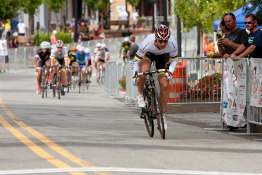 Mobile shredding is designed for mid-sized shredding jobs, or businesses that require someone witness the shredding process. Your provider will send a shredding truck to your location to shred your materials while you watch.
Don't let your information get into the hands of thieves who use it for fraudulent activities. Shredding your papers is the best way to ensure your information stays safe, and mobile shredding services make the process quick and easy.
To be connected to local shredders who follow all state and federal rules regarding information destruction, call us at (678) 882-7479. We work with companies across Gwinnett County and will help keep your employees and customers safe at a reasonable rate.
How Mobile Shredding Works at Shred Nations Duluth
If you are interested in mobile shredding, the process is simple:
To begin, fill out the form or call us at (678) 882-7479. We will get you FREE quotes on shredding services from local shredding providers so you can make an informed decision on the service option that is right for you.
Choose the shredding service option that best meets your needs, and your provider will send you lockable shredding bins to collect your items in.
When your bins are full, call your provider and they will drive out to your location in a truck with a shredder right in the back. They will shred your papers for you while you watch and drive off with the shredded mess.
Once your papers have been shredded, you will receive a certificate of destruction outlining how the process was completed and certifying that it was done in accordance with all federal and Georgia state laws.
Is Onsite Shredding Secure in Duluth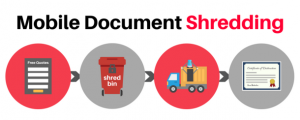 Security is our top priority, especially considering the fact that you are handing off your sensitive documents to a third party shredding company. Our contractors never come in contact with your papers—they stay in locked shredding bins until they hit the teeth of the shredder.
We also recommend you confirm with your shredding company that they are NAID AAA Certified. This certification means your company is held to the highest standards of quality and security.
How Much Does Onsite Shredding Cost in Duluth?
Mobile shredding takes the cake as far as convenience and security, however, it is one of the more expensive shredding services in Duluth. That being said it typically only costs around $100 to have a mobile shredding truck visit your location and shred your items onsite.
Comparatively, drop off services charge around $1 per pound. This type of service is ideal for small shredding projects, but once you reach 80 or so pounds of paper the overall convenience and price of mobile shredding becomes appealing.
When calculating the overall cost of your shredding project remember to factor in the cost of any special service requests, and determine how far you are from the shredding facility as it will impact the price.
Get Free Quotes on Mobile Shredding Services in Duluth and Nearby Areas
If you live in Duluth and need shredding services for your shredding project, Shred Nations Duluth can help. We have an extensive network of contractors and will connect you with several providers and get you FREE quotes on their services.
Call us at (678) 882-7479 or fill out the form to get started. Our partners have years of experience and will help you with the right shredding solution for your specific needs. Let us help keep your business safe today!
Shred Nations Duluth Location
Shred Nations Duluth
5805 State Bridge Rd
Duluth, GA 30097
(678) 882-7479
Email: duluth@shrednations.com
Our hours of operation are Monday-Friday 8:30 AM to 6:30 PM and Saturday 9:00 AM to 5:00 PM.
Shred Nations is proud to serve Duluth and these nearby cities in Georgia:
Alpharetta | Arbor Trace | Atlanta | Crabapple | Cumming | Duluth | Dunwoody | Embry Hills | Kirkwood | Lawrenceville | Lilburn | Macon | Marietta | Mountain Park | Norcross | Peachtree Corners | Roswell | Sandy Springs | Sugar Hill | Suwanee | Tucker | Westfield | Woodhaven Downs