Offsite Shredding Service in Boynton Beach, FL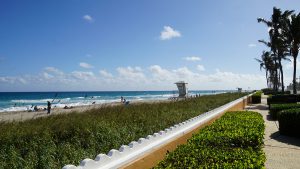 Our offsite shredding services offered in Boynton Beach are a fast and easy way to complete any shredding project. Our offsite shredding is best suited for a residence or business who needs to shred at least 300 pounds or roughly more than 10 boxes.
Offsite shredding is successfully done by picking up your shredding documents from your location and then transporting them in our truck to a secure offsite facility. Here your documents will be ground up by an industrial shredder making them unrecognizable.
We can help you find an affordable price for your offsite shredding needs. Our local contractors are ready for you so to get free price quotes give us a call at (561) 227-9613 or fill out the form on the right.
Steps in the Offsite Shredding Process in Boynton Beach
We can help you get started by getting you free quotes on shredding services near you. Here is how the process works:
Start by requesting a quote from us. Call us at (561) 227-9613 or fill out the form on the right. We will be in contact shortly to connect you with local providers. We can also answer any questions you may have.

You are free to choose the service provider that best meets your needs and budget. They will then provide you with several locked shredding bins. You will fill up these bins and when they are nearing capacity you will schedule a pick up.

On pick up day your service provider will come directly to your location and pick up the locked bins. They will then transport these bins to a secure offsite facility where they are shredded and mixed with other documents. The bots are recycled and you are given a certificate of destruction.
How Secure is Offsite Shredding in Palm Beach County?
Your security is our top priority. This is why we only choose partners who make your secuirty their top priority. Our contractors are reliable, safe and secure. Our contractors abide by all Florida state laws as well as federal laws including FACTA and HIPAA. We also try to partner with those who are NAID AAA Certified. This certification holds them to  higher security standards for the shredding process.
The Costs of Offsite Shredding in Boynton Beach, Florida
Since you have more shredding to complete and it can be done offsite, the costs is actually lower than our mobile shredding service as well as drop off fees. On average offsite shredding costs $85. Although this costs does fluctuate due to special requests and distance from the offsite facility.
If w compare these prices to mobile shredding we see price savings. Mobile shredding on average costs $100 for a midsized job. Now if we compare the offsite shredding costs to drop of fees we see a significant price savings. In this area drop off fees are $1.00 per pound so any project over 80 pounds is better done by offsite shredding.
Get Free, No Obligation Quotes on Safe Offsite Shredding Services in Boynton Beach
To complete your shredding project our offsite shredding option is the perfect solution for a large volume of shredding. We service homes and businesses throughout the Boynton area to help you complete your shredding project.
Begin your shredding project today by giving us a call at (561) 227-9613 or fill out the form on the right for free quotes.
Shred Nations Boynton Beach
1035 Gateway Blvd #201
Boynton Beach, FL 33426
(561) 227-9613
email: Boynton-Beach@shrednations.com
Our normal operating hours are Monday-Friday from 8:30 AM to 6:30 PM, and Saturday from 8:30 AM to 4:30 PM
Shred Nations proudly serves these cities throughout Boynton Beach: Boca Raton, Coconut Creek, Coral Gables, Coral Springs, Dania, Deerfield Beach, Delray Beach, Fort Pierce, Hobe Sound, Indiantown, Jensen Beach, Jupiter, Lake Worth, Loxahatchee, North Palm Beach, Palm Beach, Port Salerno, Royal Palm Beach, Stuart, Wellington West Palm Beach and More!