Mobile Shredding Services in Augusta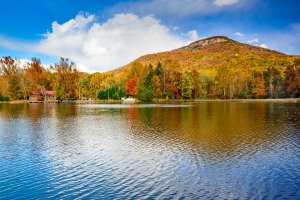 Destroying your documents yourself can be a pain, but mobile services offer a convenient solution. Shredding documents yourself can be messy and time-consuming. Consider having a mobile shredding truck come to your location to shred your materials for you.
Mobile services send a shredder right to your doorstep and the truck driver will haul your materials to the shredder. Your materials will be shredded for you, and taken off with the mess contained in the truck. You can witness the entire process, which makes it an extremely safe option.
Shred Nations partners with contractors across Augusta and Georgia. We can send a mobile shredding truck to any location— home or business.
To reduce stress from trying to shred your own documents, use a mobile shredding service and have your provider take care of everything for you, from the shredding to the cleanup.
How Mobile Shredding Works at Shred Nations Augusta
Here is a summary of the steps in the mobile shredding process in Augusta:
1.       Start out by getting quotes on shredding services near you. You can call Shred Nations Augusta at (706) 940-2959 or fill out the form to get quotes from several trusted providers from your area for free.
2.       Select the quoted option that best suits your business or personal needs, and your provider will send you locked bins to store your materials-to-be-shredded in.
3.       When your collection containers are full, call your service provider, and they will send a truck with an industrial shredder right to your Augusta doorstep. They will proceed to shred your materials at your location while you watch.
4.       Once your paperwork is shredded, your shredding provider will give you a certificate of destruction, ensuring that your items were shredded according to all federal and Georgia state laws.
Is Onsite Shredding in Georgia Secure?
Security is the ultimate goal of shredding your documents. At Shred Nations we understand the concerns of having a third party handle your sensitive documents. By using locked shredding bins, our partners never come in direct contact with your papers—they go straight from the bins into the teeth of the shredder.
You will also be given a certificate of destruction, ensuring that the shredding process was compliant with all laws, including HIPAA and FACTA.
How Much Does Onsite Shredding Cost in Richmond County?
If you are looking to have a mobile shredding truck visit your Augusta location, you can expect to pay around $100 for the visit. Alternatively, if you have 3 boxes or less of paperwork to shred, consider using drop off services.
There are over 50 Shred Nations drop off locations throughout the state of Georgia. Drop off locations typically charge around $1 per pound. The process is simple. You just find the nearest drop off center, and drop off your items yourself—they will complete the shredding for you.
When calculating the cost of your project, don't forget to factor in any additional costs of special service requests. For example, consider how far you are from the shredding company—it will impact the price of the service.
Get Free Quotes on Secure Document Destruction Services in Augusta, GA
No matter how many documents you have to shred, Shred Nations Augusta will help you find the perfect, most affordable solution. With a variety of services available in Georgia, you are sure to find one that fits your volume and budget needs.
Call us at (706) 940-2959 or fill out the form to get started. We will get you free quotes from our qualified partners who are ready to help you start keeping your home or office's private information safe. We can help you as often as you need; shredding services are available as:
One Time Purges
Weekly, Bi Weekly, or Monthly scheduled services
Drop Off Services for jobs totaling just a few pounds
Shred Nations Augusta Location
Shred Nations Augusta


2801 Washington Rd Ste 107
Augusta GA  30909


(706) 940-2959
Email: augusta@shrednations.com


Our hours of operation are Monday-Friday 8:00 AM to 6:30 PM and Saturday 9:00 AM to 4:00 PM.
Shred Nations proudly serves these cities near Augusta:
North Augusta | Beech Island | Grovetown | Appling | Clarks Hill | Colliers | Harlem | Winfield | Thomson | Jackson | New Ellenton | Windsor | Waynesboro | Edgefield