Hard Drive Destruction Services in Augusta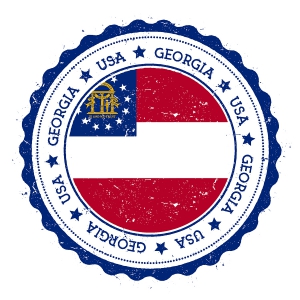 Hard drive needs to be destroyed completely to avoid information leaks. Hard drive devices will keep a footprint of your data even after files have been erased, and hackers know how to access that information
Partnering with an hard drive destruction company will help keep your private information safe because their professionals know several thorough techniques for media destruction. The types of media that need to be physically destroyed include but are not limited to:
Hard Drives (including rotational, magnetic, and solid state)
CDs /DVDs
X-rays
Jump / Thumb Drives
Credit and Debit Cards
Shred Nations Augusta can help you find the best electronic media destruction and hard drive shredding services throughout Augusta.
How the Hard Drive Destruction Process Works in Augusta, GA
1. Request quotes on nearby services by filling out the form or calling us at (706) 940-2959. Within minutes we will get back to you with several quoted options on secure hard drive destruction services.
2. Select the quote that best fits your company's budget and service requirements, and you may drop off your electronics at a designated location, have your provider pick them up, or even ship them to your provider to be destroyed.
3. Once your hard drives are thoroughly and completely destroyed, the parts will be gathered for recycling.
How Secure is Hard Drive Destruction in Richmond County?
There are regulations from the National Security Agency and the Department of Defense regarding the destruction of electronic data, and all Augusta destruction companies must comply.
You will receive a certificate of destruction once your data has been completely destroyed which will outline how your data was destroyed, and certify that it was done in accordance with all federal and local laws.
Get a Free Quote on Hard Drive Destruction Services in Augusta
Shred Nations Augusta knows that total destruction of personal information is the only way to completely ensure it is gone for good. For free quotes from reliable service providers near you, call us at (706) 940-2959 or fill out the form on the right.
Our network partners are capable of handling all types of hard drive devices and know the best ways to physically destroy your devices so they cannot be hacked.
Services in Augusta are affordable and flexible and can be scheduled for any length of time, and flexible frequencies.
Shred Nations Augusta Location
Shred Nations Augusta


2801 Washington Rd Ste 107
Augusta GA  30909


(706) 940-2959
Email: augusta@shrednations.com



Our hours of operation are Monday-Friday 8:00 AM to 6:30 PM and Saturday 9:00 AM to 4:00 PM.
Shred Nations proudly serves these cities near Augusta:
North Augusta | Beech Island | Grovetown | Appling | Clarks Hill | Colliers | Harlem | Winfield | Thomson | Jackson | New Ellenton | Windsor | Waynesboro | Edgefield