Onsite Shredding Services in Antioch, TN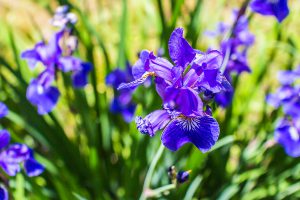 Mobile shredding, often referred to as onsite shredding, is as secure as document shredding services can get. A truck drives to your location and shreds your materials via a shredder in the back of the truck while you watch the entire process.
If security is your number one priority, consider hiring a mobile shredding service partner. Shred Nations Antioch understands the pressure businesses face to keep the information of their employees and customers safe.
Mobile shredding complies with all federal and Tennessee laws regarding information security.
Call us today at (615) 410-2510 or fill out the form to get free quotes on nearby mobile shredding services from the best providers in your area.
The Steps in the Mobile Shredding Process in Antioch
For a secure, convenient shredding service, look no further than mobile shredding. Here is how the process works in Antioch:
1.       You collect the files you need shredded, and then call us at (615) 410-2510 or fill out the form. We will get you several FREE quotes on shredding services from reliable local providers.
2.       Choose the shredding service option that best meets your needs. Your new provider will send you secure shredding bins to collect your materials-to-be-shredded in.
3.       When your bins are full of papers, contact your provider and they will drive to you with a truck with a shredder in the back. They will shred all your paperwork at your location so you can watch everything.
4.       Once all your files have been thoroughly destroyed, you will receive a certificate of destruction confirming the safe and legal destruction of all your files. Your provider will then drive off with the shredded mess contained in the back of the truck to recycle the bits of paper.
Is Davidson County Mobile Shredding Secure?

Mobile shredding is the most secure shredding service available in Antioch. Not only do you get to watch the entire shredding process, but you get a certificate of destruction verifying that the process was done right. If you want to ensure your company is reliable, ask them if they are NAID AAA Certified—this certification is only given to shredding companies that provide the highest levels of quality and security.
How Much Does Onsite Shredding Cost in Davidson County?
The cost of having a truck visit your location and shred your files onsite is, on average, $100, but it may vary based on where you are located. The service is designed for mid-sized shredding jobs, so if you have less than 3 boxes of paperwork to shred, you might consider drop off shredding services instead.
Drop off centers in the Antioch area charge around $1.50 per pound to shred papers. As you can imagine, this service is relatively cheap if you only have a few pounds of paper to shred, but becomes more expensive as the amount of paper you have grows. Mobile shredding services will help you shred anything over 50 pounds, and you get extra convenience and security.
Get Free Quotes on Secure Mobile Document Destruction Services in Antioch
For companies that require someone to witness the shredding process, to individuals concerned about the safety of their private information, mobile shredding services offer a convenient shredding solution. Our partners offer flexible shredding services and can schedule services for any frequency:
One Time Purge
Regularly Scheduled Services
Drop Off Services for smaller jobs
No matter how much you have to shred, we will find a suitable, affordable service for your needs. Call us at (615) 410-2510 or fill out the form and we will get you several quotes for free from local service providers.
Shred Nations Antioch Location
Shred Nations Antioch
4117 Hillsboro Pike #103
Nashville, TN 37215
(615) 410-2510
Email: antioch@shrednations.com
Our hours of operation are Monday-Friday 8:00 AM to 7:00 PM and Saturday 9:00 AM to 5:00 PM. Closed Sunday.
Shred Nations is proud to service Antioch and the following nearby cities:
Nashville | Brentwood | Forest Hills | Nolensville | La Vergne | Smyrna | Rural Hill | Franklin | Pasquo | Hermitage | Pegram | Ashland City | Madison | Hendersonville | Laguardo | Gladeville | Lebanon