Shred Nations Antioch Location
Shred Nations is proud to service Antioch and the following nearby cities:
Nashville | Brentwood | Forest Hills | Nolensville | La Vergne | Smyrna | Rural Hill | Franklin | Pasquo | Hermitage | Pegram | Ashland City | Madison | Hendersonville | Laguardo | Gladeville | Lebanon
Document Shredding Services in Antioch, TN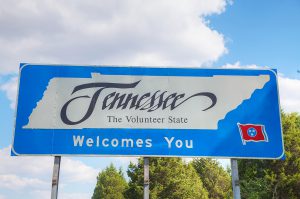 Antioch Tennessee is home to a huge variety of delicious restaurants. No matter what type of cuisine you crave you can find it here. As far as fun activities there is nothing better than hitting the Ford Ice Rink, heading over to Cane Ridge Park on a nice day, or enjoying a quick round of golf in the sunshine. Antioch provides endless fun for people of all ages.
Antioch Paper Destruction Services
Shred Nations Antioch strives to keep the homes and businesses in Antioch safe by partnering with local shredding companies. If you are need of a shredding service to help you manage your old files, call us at (615) 410-2510 and we will connect you to several local companies and get you quotes for FREE, so you can get the best service at the best price.
The shredding service available in Antioch include:
For a service that comes to you to shred your materials, mobile shredding is the optimal choice. A truck with a shredder in the back will drive to your location and shred all your materials onsite. The process is quick, and you get to witness everything to ensure it is done right.
If you have over 100 pounds of paper that needs to be destroyed, offsite shredding services will be your most affordable and efficient service option. A truck will pick up your papers from your location and shred them at a secure facility in Davidson County.
Electronic media needs to be throughout destroyed before it's tossed out to ensure criminals can't access a trace of your data. Our professionals use several techniques to keep you electronically stored information safe.
No matter what type of service you are interested in, you can schedule it out for any frequency:
One Time Purge
Regularly Scheduled Services
Drop Off Services for smaller shredding projects
For more information on any of the above services, or if you are looking for free quotes on services near you before you start your project, call us at (615) 410-2510 or fill out the form on the right.
Local Tennessee Laws Regarding Information Security
Senate Bill 2005 – signed in 2016, this amendment was created to decrease the amount of time given to notify Tennessee residents who may be affected by a certain data breach to 45 days.
Tennessee Code Annotated Title 47-18-2107 – protects Tennessee residents from potential security breaches of personal consumer information.
Get Free, No Obligation Quotes on Shredding Services in Antioch, TN
Shredding services are convenient and affordable, and there is a wide variety to choose from, so you will be sure to find a solution for your needs. Whether you have a small amount of paper to shred or rooms full of old documents with confidential information, we can help you find a service match.
Call us today at (615) 410-2510 or fill out the form on the right and we will get you several free quotes from our network of secure destruction providers. Make sure you get the best price for your project.