Electronic Media Destruction Services in Antioch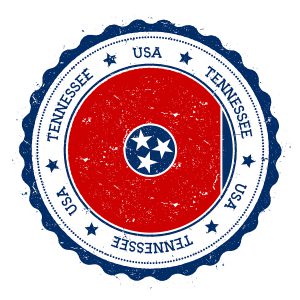 The only way to ensure information stored on electronic media devices is gone for good is to totally destroy the product.
There are several ways to completely erase information from hard drives and other electronic devices, and our partners utilize all of them.
Partnering with a secure data destruction company will help ensure the safety of your electronically stored information. Here are a few examples of items that need to be thoroughly destroyed before they are thrown out:
USBs
X-Rays
CDs and DVDs
Credit and Debit Cards
Scanners
Hard Drives (magnetic, rotational, and solid state)
If you would like help from professionals to destroy the personal information on your electronic media products, call us at (615) 410-2510 or fill out the form on the right and we will connect you to our network on Antioch shredders and get you several free quotes.
The Data Destruction Process in Davidson County
1.       Request free quotes before you start your project. Call us at (615) 410-2510 or fill out the form on the right and we will get you secure quotes on product destruction services from capable companies near you.
2.       When you've chosen the service provider who best meets your needs, you can mail in your products for destruction, have your provider pick them up from your location, or drop them off at a secure facility for destruction.
3.       Once your items have been thoroughly destroyed they will be separated out into component parts and recycled.
Antioch, TN Electronic Media Destruction Security
Media destruction services are completely secure and all data destruction companies must comply with the laws set forth by the Department of Defense and the National Security Agency regarding information security. For added security, you may request a certificate of destruction which will outline the destruction process and confirm that it was done securely and thoroughly.
Get Free Quotes on Secure Data Destruction Services throughout the Antioch Area
Electronic media is not secure until the device has been completely and physically destroyed. Our partners use several destruction techniques that wipe devices completely clean and separate your devices into parts to ensure the information on them can never be accessed.
Call us today at (615) 410-2510 or fill out the form on the right and we will get you several free quotes on data destruction services near you. Don't risk your information getting into the wrong hands, partner with a secure destruction company today.
Shred Nations Antioch Location
Shred Nations Antioch
4117 Hillsboro Pike #103
Nashville, TN 37215
(615) 410-2510
Email: antioch@shrednations.com
Our hours of operation are Monday-Friday 8:00 AM to 7:00 PM and Saturday 9:00 AM to 5:00 PM.
Shred Nations is proud to service Antioch and the following nearby cities:
Nashville | Brentwood | Forest Hills | Nolensville | La Vergne | Smyrna | Rural Hill | Franklin | Pasquo | Hermitage | Pegram | Ashland City | Madison | Hendersonville | Laguardo | Gladeville | Lebanon