Offsite Shredding Services in West Covina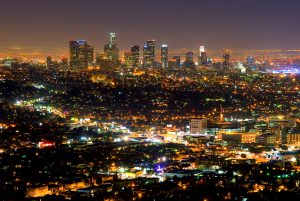 Shred Nations West Covina handles large-volume shredding projects using the offsite shredding services.
Local service providers are available to schedule a bulk pickup of your unwanted documents to be shredded offsite, as opposed to our mobile onsite shredding service.
Shredding projects that are larger than 15 boxes are best handled with the offsite shredding service. You can receive free quotes from services in your area with Shred Nations West Covina.
Offsite shredding service options include a one-time purge or scheduled services that can be set at whichever frequency you desire. To get started, give us a call at (626) 593-7605.
Steps in the Offsite Shredding Service Process in West Covina, CA
Once you request an offsite shredding service, here is what follows:
To get started, fill out the form or give us a call at (626) 593-7605. We'll find quotes that match your needs from local offsite shredding companies in West Covina.
Once you select the shredding company that works for you, you will receive secure, lockable storage bins for your documents.
Once your bins are full, a secure truck will pick up your documents and transport them to an offsite location to be shredded. No contact is ever made between the driver and the documents.
When your documents arrive at our facility, we will shred them and recycle the remains. Once the job is complete, you will receive a certificate of destruction with details on the time and location of the shredding process.
Is Offsite Shredding in West Covina Secure?
Not only is the offsite shredding service secure, but also one of the best ways to keep confidential information out of the wrong hands. NAID AAA Certified shredding services are available that are held to the highest standards in delivering secure shredding services. Be sure to ask if your shredding contractor is NAID AAA Certified.
How Much does Offsite Shredding in West Covina Cost?
In general, large quantity shredding projects will be cheaper when using an offsite shredding service as opposed to a mobile shredding service. Offsite shredding costs about $85 for a medium-sized project, while mobile shredding can cost closer to $100.
Offsite shredding is also a cheaper option than drop off shredding services, per box of documents. There is also less hassle without having to pack and transport your documents to a drop off location.
Other factors that can increase your shredding project's price are your proximity to your shredding service and any other requests you may have.
Get Free, No-Obligation Quotes on Offsite Shredding Services in West Covina
Shred Nations West Covina offers high-quality offsite shredding services for your large shredding projects. Whether your home or business needs a one-time purge of documents or an ongoing service, our local contractors are here to handle the job.
To get started, give us a call at (626) 593-7605 or fill out the form and you will receive free, no-obligation quotes in just minutes.
Shred Nations West Covina Location
Shred Nations West Covina
136 N Grand Ave
West Covina, CA 91791
(626) 593-7605
west-covina@shrednations.com
Our normal operating hours are Monday-Friday from 10:00 AM to 5:00 PM.
Shred Nations proudly serves these cities and counties throughout the West Covina area:
Anaheim | Azusa | Baldwin Park | Beverly Hills | Chino | Diamond Bar | El Monte | Glendale | Hacienda Heights | La Habra | Los Angeles | Montebello | Pasadena | Pomona | Rosemead | Simi Valley | Whittier