Onsite Shredding Services in Thousand Oaks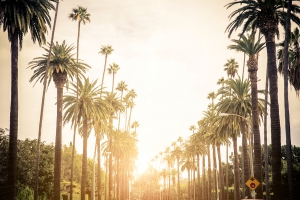 Mobile document shredding is one of the most secure and convenient shredding services available in Ventura County. A truck will drive out to your location anywhere in Southern California and shred your materials onsite while you watch the whole thing.
Being able to watch as every file of yours is shredded ensure that the process was done thoroughly and completely. This service complies with all federal and local California data destruction laws and will help keep your employee and customer information safe.
Call us today at (805) 633-1558 to get free quotes on mobile shredding services available near you.
How Mobile Shredding Works in Ventura County
Here is a quick overview of the steps in the mobile shredding process in Thousand Oaks:
Request a free quote by filling out the form or calling us at (805) 633-1558. We will connect you to reliable shredding companies in Ventura County and get you quotes on the services you are interested in for FREE.
Once you choose the service option that best meets your needs, your provider will set you up with locking shredding bins to collect your materials in.
When the bins are full, contact your provider. They will drive out to your location in a mobile shredding truck and shred your materials onsite. You get to watch the entire process, but don't have to do any of the work.
Once your items are shredded you will receive a certificate of destruction verifying that the shredding process complied with all federal and California information laws, and the shredding truck will drive away with all the shredded bits contained in the back.

Is Onsite Document Destruction Secure in Thousand Oaks, CA?
We understand that security is a concern when putting your sensitive information into the hands of a third party shredding company. Your materials remain in locked shredding bins until the moment they are shredded, plus you get a certificate of destruction detailing the shredding process and verifying it was done legally.
We also encourage you to confirm that your shredding company is NAID AAA Certified. This certification holds shredding companies to the highest quality and security standards.
How Much Does Mobile Shredding Cost in Southern California?
Mobile shredding is affordable, and if you value security and convenience you won't find a better-suited service for you. The average cost to have a truck come shred materials at your location is around $100, but it can vary based on where you live.
If you choose to drop off your materials to be shredded at one of our many drop off locations, you'll be paying around $1 per pound. If you only have several pounds of paper to shred this option is perfect, but as the number of files you need shredded increases, drop off services become less economical, and mobile shredding becomes the better option.
Always consider any fees for special requests, and calculate the distance you are from the shredding company, as it will impact the overall price of your project.
Get Free Quotes on Mobile Shredding Services in Thousand Oaks
If your home or business in Thousand Oaks needs help managing and shredded old files, Shred Nations Thousand Oaks can help. We partner with several reputable local shredding companies who follow all federal and California laws and have the tools and knowledge to get your job done quickly and safely.
Call us at (805) 633-1558 or fill out the form and we will connect you to our network of secure providers. Within minutes we will get you several quoted options for FREE, so you can select the best service option in your area.
Shred Nations Thousand Oaks Location
Shred Nations Thousand Oaks
365 E Avenida De Los Arboles
Thousand Oaks, CA 91360
(805) 633-1558
Email: thousand-oaks@shrednations.com
Our normal hours of operation are Monday-Friday 9:00 AM to 6:00 PM, Saturday 9:00 AM to 5:00 PM, and Sunday 9:30 AM to 2:30 PM
Shred Nations also proudly offers our shredding services to the following cities throughout the Thousand Oaks area:
Agoura Hills | Anaheim | Beverly Hills | Calabasas | Camarillo | Carson | Cornell | Costa Mesa | Encino | Fontana | Hidden Valley | Huntington Beach | Irvine | Lake Forest | Long Beach | Los Alamitos | Los Angeles | Moorpark | Newport Beach | Oxnard | Pasadena | Redondo Beach | Riverside | San Marino | Santa Clarita | Santa Monica | Saratoga Hills | Simi Valley | Thousand Oaks | West Covina | Westlake Village | Whittier