Electronic Media Destruction Services in Thousand Oaks, CA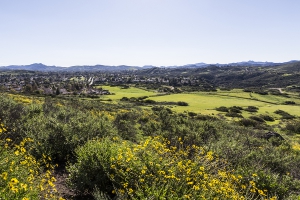 There are several types of media and electronic devices that store personal information, and hackers know exactly how to steal that information. If you have devices that need to be thoroughly destroyed, our media destruction experts have several techniques to completely wipe devices clean.
Electronic media needs to be physically destroyed to keep the contained private information safe. Here are a few examples of common media devices that contain personal information and require proper disposal:
CDs and DVDs
Cred and Debit Cards
Scanners
USBs
X-rays
Hard Drives (including solid state, magnetic, and rotational)
There is an ever-growing list of devices that require destruction, and we will help you find a service partner who can do the job quickly at a fair price. Call us at (805) 633-1558 to be connected to our network of local providers and receive free quotes.
Steps in the Media Destruction Process in Ventura County
Fill out the form on the right or call us at (805) 633-1558. We will connect you to our local media destruction partners and get you FREE quotes on their services.
Once you choose the provider and service that best meets your needs you have several options—you may drop off your devices at a secure location, you may mail in your materials, or you can have them picked up from your location to be destroyed.
Once your materials are destroyed thoroughly, the pieces are separated into component parts and recycled.
Thousand Oaks Data Destruction Security
Data destruction services are entirely secure, and data destruction companies across California comply with the standards set by the Department of Defense and the National Security Agency. You will even receive a certificate of destruction noting the time and place of the destruction, and verifying that it complied with all federal and California state laws.
Get Free, No Obligation Quotes on Electronic Media Destruction Services throughout Thousand Oaks
Electronic media can be stolen just as easily as information on paper documents. Shred Nations Thousand Oaks can quickly connect you to local data destruction providers so you don't have to deal with a data breach or identity theft mess.
Call us today at (805) 633-1558 or fill out the form on the right for free quotes and to get your project started. Our partners handle all types of media devices and will ensure the safety of the private information of you, your customers, and your employees.
Shred Nations Thousand Oaks Location
Shred Nations Thousand Oaks
365 E Avenida De Los Arboles
Thousand Oaks, CA 91360
(805) 633-1558
Email: thousandoaks@shrednations.com
Our normal hours of operation are Monday-Friday 9:00 AM to 6:00 PM, Saturday 9:00 AM to 5:00 PM, and Sunday 9:30 AM to 2:30 PM
Shred Nations also proudly offers our shredding services to the following cities throughout the Thousand Oaks area:
Los Angeles | Beverly Hills | Thousand Oaks | Westlake Village | Costa Mesa | Irvine | Los Alamitos | Simi Valley | Moorpark | Encino | Fontana | Camarillo | Pasadena | Hidden Valley | Huntington Beach | Santa Clarita | Newport Beach | Riverside | Agoura Hills | Carson | Cornell | Saratoga Hills | Long Beach | Calabasas | Oxnard | Anaheim | Lake Forest | San Marino | West Covina | Santa Monica | Redondo Beach | Whittier