San Jose Mobile Document Shredding Services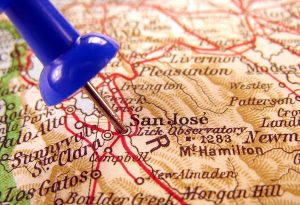 Did you know that a box full of paper weighs about thirty pounds? Imagine having to drag ten boxes to your car- that's three hundred pounds. Shred Nations San Jose offers a mobile shredding service that can shred up to three hundred pounds of your documents onsite. You don't have to worry about carrying the documents to a secure drop-off location.
Once you call Shred Nations San Jose, we can have a mobile shredding truck come to your home or office. Not only is mobile shredding accessible, but it also prevents identity theft because items such as checks, bonds, or coupons that can be exchanged for cash won't be misplaced or stolen.
Steps in Shred Nations San Jose's Mobile Shredding Process
Submit a quote request by filling out the form or calling Shred Nations San Jose at (408) 596-5885. A mobile shredding company located close to your neighborhood will contact you with free quotes for your project.
Once you decide on what company fits your project best, they will provide you with a secure bin at your home or office to lock all the documents you need shredded.
When the locked bin is full of documents that should be shredded, contact your Northern California-based mobile shredding provider to set up a time to come and shred your documents.
Once you have reached the day of the appointment, the mobile shredding truck will come to your office or home to shred everything in the bins. You can watch the entire process to make sure the all your documents are destroyed properly. We will never come in visual or physical contact with your documents.
Approximate Cost of San Jose Mobile Document Destruction
The typical drop-off location in San Jose charges about $1 per pound, which is about $30 per box. The more documents that you have that need to be shredded, the more cost-efficient it is to have a mobile shredding truck come out.
Another important thing is to consider is where you're located; if you are not close to one of our drop-off locations or are in the far suburbs of San Jose, it might make more financial sense to send a shredding truck to you through our mobile service.
Get Free, No-Obligation Quotes on Mobile Shredding in San Jose Today!
Shred Nations San Jose provides mobile document shredding to shred your documents in Northern California.  If you need mobile shredding services to shred documents while you watch, give us a call at (408) 596-5885, or fill out the form. Within minutes of receiving your request, a San Jose Shredding Company will be in touch to schedule your shredding project.
Shred Nations San Jose
Shred Nations San Jose
5655 Silver Creek Valley Rd
San Jose, CA 95138
(408) 596-5885 
Email: san-jose@shrednations.com
Our normal operating hours are Monday-Friday from 9:00 AM to 6:00 PM; Saturday from 10:00 AM to 4:00 PM.
Shred Nations proudly serves these cities throughout Northern California:
Alameda | Albany | Atherton | Belmont | Cupertino | Dublin | El Cerrito | Fremont | Hayward | Hillsborough | Los Altos | Los Altos Hills | Menlo Park | Mill Valley | Milpitas | Mountain View | Palo Alto | Pleasanton | San Carlos | San Francisco | San Jose | San Rafael | Santa Clara | Santa Rosa | Saratoga | South San Francisco | Sunnyvale
Shred Nations San Jose offers secure business and residential mobile shredding services throughout Northern California. If you have any questions feel free to shoot us an email.
Click on These Links for More Information on Mobile Shredding
Lead Time to Schedule a Shredding Service – Try this link to find out about how much time you have until a company can come to shred your documents.
Do You Need Mobile Shredding at Your Home? – Click on this link to learn if you might need a mobile shredding service at your residence.
Why Choose Mobile Shredding? – Check out this site if you want to learn why mobile shredding is right for you and is popular in the rest of the nation.