San Diego Offsite Shredding Services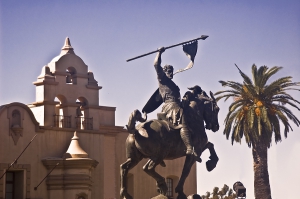 If the back of your basement or the corner of your office is beginning to overflow with papers and various records, there may be a chance that a good portion of those documents could do with a shredding—both for your safety as well as your sanity.
Consider the cost of the floor space those documents are occupying, and what you could be doing instead with an area instead filled with box upon box of paper.
What if instead of boxes, there was a desk in that corner, where an employee could generate actual money for your business? When one imagines the number of resources that are wasted on storing business documents in-house, offsite shredding simply makes sense.
Similar to mobile shredding services from Shred Nations San Diego, a shredding truck comes to your home or business to collect your documents, although, with offsite shredding services, the truck then transports your documents to our secure shredding facilities.
For the most part, offsite shredding tends to be favored by those with large shredding projects. Take a San Diego business with 20 boxes of paper for an example. Our industrial document shredders in our offsite facilities are capable of shredding as much as 20,000 pounds of paper per hour—making your business' documents a mere snack.
From the valleys of San Pasqual to the oceanfront of Mission Beach, our offsite shredding trucks come to your business, collect your documents, and help to safely transport your confidential materials and documents to our shredding facilities. Shred Nations San Diego provides several pricing options and service types to best meet your company's needs, including:
Weekly, Bi-Weekly, and Monthly Services
We offer our shredding services to all of San Diego and its surrounding counties and neighborhoods, including Balboa Park, La Jolla, and as far south even as San Ysidro and the Otay Mesa areas. To get started, simply give us a call today at (619) 344-0372, or just request a free quote by filling out the form to the right!
How Shred Nations San Diego's Off-Site Shredding Process Works
Our offsite shredding services and facilities are often prized for both their security and affordability in comparison to other competitors and shredding strategies. For more detail on Shred Nations San Diego's offsite shredding, here are the main steps to our process:
Once you've either given us a call at (619) 344-0372 or fill out the form on the right to get a free project estimate, expect a call from Shred Nations San Diego within a few minutes. Our shredding professionals will guide you through the initial process of beginning with our offsite shredding service, as well as help to answer any questions you may have about our off-site shredding process.
As soon as a Shred Nations San Diego representative has contacted you, we will match you with several of the top shredding companies near your location who can best suit your shredding requirements.
When you come to a decision, you will be provided with locking shredding bins from your off-site service provider. They can be used to keep the documents you no longer need until they are picked up to be shredded at one of our secure off-site shredding facilities.
Once your shredding bins are completely filled, Shred Nations San Diego will have a secure truck sent out to your home or business to collect your locked shredding bins and transport them to our safe offsite facilities. After they're safely delivered and shredded at our location, you've then presented an official certificate of destruction as proof of when and where your documents were shredded.
Off-Site Shredding in San Diego is Secure
Shred Nations San Diego understands the seriousness of keeping your important documents and files secure. Once you've received your free estimates for offsite shredding projects, we also recommend checking that your company of choice is NAID AAA Certified. A shredding company that is NAID compliant ensures that you will get a safe and secure service in exchange for your business.
Additionally, being provided with a Certificate of Destruction from a Shred Nations San Diego contractor further guarantees that your off-site shredding project was compliant with other information security laws such as FACTA and HIPAA.
General Cost of Off Site Shredding in San Diego
The larger the size of your shredding project, the smaller the final cost of your shredding will be. For example, just compare the costs of a project between the three available services offered by Shred Nations San Diego—drop off shredding, mobile shredding, and offsite shredding.
With drop off shredding, average prices tend to fall around a dollar per pound of shredded material, making a large project with many boxes astronomically expensive. Turning to mobile shredding services, a similar project will typically cost around $100, however, this price can fluctuate depending on the number of total boxes you need shredded.
With offsite shredding, n the other hand, the same shredding project will run around $85, which can certainly stack as the size of your shredding job also rises. Of course, some project costs will vary depending on your location and size number of documents needing shredding.
At the end of the day, while it's not guaranteed that your prices will be exactly the same for every job, offsite shredding will still be the best bang for your buck when you need large-scale shredding, although you should still be sure to evaluate all your available options carefully before reaching a final decision.
Get Free, No-Obligation Quotes for Offsite Shredding Services in San Diego
In need of an affordable shredding solution? Safe and secure off site shredding services are available all throughout the San Diego Bay area from Shred Nations San Diego.
To receive free quotes on an offsite shredding service for your home or business, you can either fill out the form to the right, or give us a call at (619) 344-0372.
After we process your quote request, one of our shredding professionals will promptly contact you to provide you with free estimates from our top San Diego shredding contractors near you. It's our top priority to deliver quick, reliable, and secure service so that we can complete your shredding service as soon as possible.
Shred Nations San Diego Location
Shred Nations San Diego
3960 W Point Loma Blvd #H San Diego, CA 92110
(619) 344-0372
Email: san-diegp@shrednations.com
Our normal operating hours are Monday–Friday from 8:30AM to 6:00PM, and Saturday from 9:00AM to 4:00PM PST.
Shred Nations proudly serves these cities throughout Long Beach and Los Angeles County:
Alpine | Bonita | Camp Pendleton | Cardiff-by-the-Sea | Carlsbad | Carmel Valley | Del Mar | Escondido | La Jolla | La Mesa | Mission Valley | Pacific Beach | Santee | Solana Beach | Sorrento Mesa | Spring Valley
Additional Offsite Shredding Resources
What is "Offsite Paper Shredding"?—An in-depth breakdown of how the offsite shredding process works, as well as some of the advantages this service option can offer San Diego businesses.
Advantages of a Regularly Scheduled Shredding Program—Learn how setting up a regular shredding service schedule can help boost your business efficiency.
Should You Be Worried About Offsite Shredding?—While leaving your sensitive information with others can be quite worrisome, this article outlines how Shred Nations San Diego's offsite shredding process ensures the safety of your confidential documents.