Hard Drive Destruction Services in Redondo Beach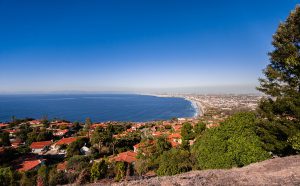 Electronic data is stored on so many different devices sometimes it's hard to keep up with what you have stored where. If hard drives are not properly destroyed, the data can still be recovered off of them. It is critical to protect confidential information from potential thieves and hackers. In order to protect your information, hard drives need to be completely destroyed by trained professionals.
Electronic media devices that need to be destroyed include:
Computer Hard Drives
Portable Thumb or Flash Drives
CDs and DVDs
X-Rays and Medical Records
Credit and Debit Cards
Any of these devices can store important information even after you think you've deleted everything. Identity thieves can recover "deleted" information using a simple program and have no problem in doing so.
Don't let your company be the target of an identity thief, protect your information your client's information, your employee's information and your company's information by properly destroying all your electronic media devices and call (310) 694-9926 to let Shred Nations assist in your hard drive destruction project.
Hard Drive Destruction Process in Redondo Beach
Call (310) 694-9926 or fill out the form to talk to a Shred Nations representative about local Redondo Beach contractors that will comply with your hard drive destruction service.
Choose a contractor that best fits your needs.
Discuss when your contractor will pick-up your devices or the options of secure shipping or dropping off the devices yourself.
All your materials will be destroyed and recycled at a secure destruction facility.
You will receive a certification of destruction.
Cost of Hard Drive Destruction
The cost of any shredding service is custom to each project. Hard drive destruction costs include the number and types of devices you need to have destroyed. Each type of hardware requires a specific kind of destruction and the more devices you have the costlier it will be. However, the cost of your company recovering from identity theft will be greater than the cost of having your electronic media devices destroyed properly the first time.
Is Hard Drive Destruction in Redondo Beach Secure?
Shred Nations hard drive destruction contractors are required to abide by all federal and California state laws. Several of our contractors have also obtained a NAID AAA Certification, meaning that they follow an even more strict set of guidelines in the destruction process.
Our secure partners are ready to assist in protecting your information through hard drive destruction.
Get your FREE, no-obligation quote within minutes by calling (310) 694-9926 or filling out the form.
Shred Nations Redondo Beach Location
Shred Nations Redondo Beach
553 N Pacific Coast Hwy b
Redondo Beach, CA 90277
(310) 694-9926
email: Redondo-beach@shrednations.com
Our normal operating hours are Monday-Friday from 9:00 AM to 6:00 PM, and Saturday from 9:00 AM to 3:00 PM
Shred Nations proudly serves these cities throughout the Redondo Beach area:
Anaheim | Beverly Hills | Carson | Culver City | Downey | El Segundo | Encino | Gardena | Lomita | Long Beach | Los Alamitos | Los Angeles | Malibu | Manhattan Beach | Santa Monica | South Gate | Playa del Rey | Torrance