Phoenix Mobile Shredding Services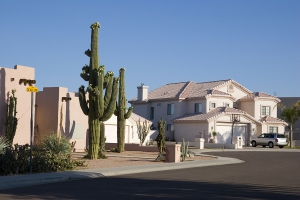 Transporting boxes of paper to shred them offsite costs time and money. Mobile shredding (also known as onsite shredding) eliminates the need to handle this task yourself. Shred Nations Phoenix can send a mobile shredding truck to your location anywhere in Phoenix.
Don't take your files to a drop off location—have them shredded right at your office while you watch! Mobile shredding service gives you the security of using a professional shredding company to shred your documents and the convenience of not having to leave your office to get the job done. We can even help you schedule monthly, quarterly, or even annually ongoing service if you need it.
To get free quotes on onsite shredding today, give us a call at (480) 939-3271, or fill out the form.
Steps in Shred Nations Phoenix's Mobile Shredding Process
To get quotes to have a mobile shredding service to come to you, follow these four quick and easy steps:
Have us estimate how much your mobile shredding project will cost. For a free quote give us a call at (480) 939-3271 or fill out the form. We'll connect you with local contractors for your project and get quotes to you quickly.
Review the quotes from each company, and then choose a mobile shredding service for your shredding project. The provider will leave you with locked bins to store the documents you need to shred to your home or office. Be sure to contact them once your bins are nearing capacity.
A mobile shredding company will schedule a time to have a shredding truck come to your location in Phoenix to shred your documents while you watch.
Once the mobile truck shreds all your documents, we fill out and sign a certificate of destruction that documents when and where your files were destroyed.

Mobile Shredding in Phoenix is Secure
Shred Nations Phoenix takes several steps to protect sensitive information. Shredding your documents onsite eliminates the chance of them being misplaced or lost during transport. Shred Nations' mobile shredding companies observe NAID AAA Standards ensure the process is secure.
NAID has strict requirements to ensure the shredding company is compliant with their high standards and is trustworthy and safe. As an added safeguard, no employees ever come in contact with your documents during, before, or after they are shredded.
How Much Does Mobile Shredding Service Cost in Phoenix?
A Mobile Shredding Service in Phoenix costs around $100 on average to have a mobile shredding truck to come and shred your documents at your location while you watch.
A drop-off location charges about $1 per pound—and you still haven't dropped off your documents to be shredded. For three boxes or less, a drop-off service won't cost you more than $90.
For four boxes or more, a mobile shredding service saves you the hassle of transporting your documents offsite for just a little bit more. Keep in mind that where you're located around Phoenix and any special requests might be an additional charge—be sure to include any specifics with your quote request.
Get Mobile Shredding Services in Phoenix and Surrounding Areas Today!
If you have all the requirements for your project ready, we'll be able to schedule your project quickly. We can schedule service however often you require it, including:
We'll send you free, no-obligation quotes for your mobile shredding service anywhere in Phoenix. To get started, give us a call at (480) 939-3271, or just fill out the form. When businesses compete for your project, you win!
Shred Nations Phoenix Location
Shred Nations Phoenix Location
3145 E Chandler Blvd #110
Phoenix, AZ 85048
(480) 939-3271
Email: phoenix@shrednations.com
Our normal business hours are Monday–Friday from 8:00 AM to 6:00 PM, Saturday from 9:00 AM to 5:00 PM and Sunday 10:00 AM to 3:00 PM.
Shred Nations proudly serves these cities throughout the Phoenix area:
Apache Junction | Avondale | Carefree | Casa Grande | Cave Creek | Chandler | Glendale | Gilbert | Komatke | Mesa | Paradise Valley | Peoria | Scottsdale | Tempe
Additional Mobile Shredding Resources
How Much Does Mobile Shredding Cost?—A more detailed breakdown of the costs of mobile shredding services from Shred Nations, including pricing factors, alternative options, and more.
Five Reasons for Switching to Mobile Shredding—Learn about the numerous benefits to taking advantage of the mobile shredding services available from Shred Nations Phoenix.
Advantages of Residential Mobile Shredding Services—Using residential mobile shredding services is not just a great way to free up some spare space around your house, it also is more cost-effective than traditional offsite shredding facilities.