Phoenix Hard Drive Destruction Services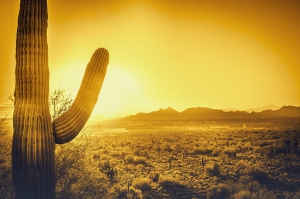 Electronic media is a quick and easy way for corporate spies and identity thieves to get information—data on a non-functioning hard drive or broken disc can still be accessed easily. It is critical to keep your confidential information safe, and that is why hard drive shredding services are a more reliable and secure option. Without proper destruction, electronic data can still be recovered. In the future, malicious people could try to gain access, so you want to ensure that your information will stay secure.
Protect your company and/or personally identifiable information by ensuring it is completely destroyed and unrecoverable. Shred Nations Phoenix offers hard drive destruction for any company—we'll take the necessary steps to destroy your electronic media quickly and affordably.
The Hard Drive Destruction Service Process in Phoenix:
If you need to have your hard drives or other electronic media destroyed, here are the steps we use to help you find a provider in your area:
To start, we'll send you free quotes for your project based on the information you provide. Please fill out the form or give us a call at (480) 939-3271. We'll find a contractor in your area to help with your project.
Select the service provider and method you would like to use. There are three different destruction options in Phoenix—drop-off destruction (where you come to us), onsite destruction (where we come to you), and direct shipment where you send your media to us. You select what works for you, and we'll take care of the rest.
Once we receive your electronic media, we'll destroy it securely. It will be completely unrecoverable, and the pieces will be completely recycled.

Is Hard Drive Destruction in Phoenix Secure?
We take every precaution to ensure your information is protected—none of our employees ever come in contact with any media in your secure bins. The National Security Agency and Department of Defense have standards and regulations for electronic media destruction to provide guidelines for safe and secure disposal of hard drives and other electronic media from a reliable data destruction company in Phoenix.
There may be industry laws and regulations to consider as well.  That is why all services ensure complete compile to regulation such as HIPAA and FACTA.  Keep your data safe through secure, confidential, and complaint services.
How Much Does Hard Drive Destruction Cost in Phoenix?
You need to think about many different types of electronic media need to be destroyed—the more you have, the less it will cost per item. One of the more important things that factor into the cost of an electronic media destruction project is what type of media you need to dispose of—some items need special equipment to be sure the data is completely unrecoverable.
We'll be sure that any media you provide us is destroyed securely—but the more steps you want to take to ensure your data is destroyed, the more this service will cost.
Get Free, No Obligation Quotes on Hard Drive Destruction in Phoenix, AZ
Shred Nations Phoenix can locate a secure hard drive destruction company to help you dispose of your hard drives or electronic media properly. We can help you destroy microfilm, microfiche, CDs, and DVDs safely and securely. To get quotes from secure contractors in the Phoenix area today, give us a call at (480) 939-3271, or fill out the form.
Shred Nations Phoenix Location
Shred Nations Phoenix Location
3145 E Chandler Blvd #110
Phoenix, AZ 85048
(480) 939-3271
Email: phoenix@shrednations.com
Our normal business hours are Monday–Friday from 8:00 AM to 6:00 PM, Saturday from 9:00 AM to 5:00 PM and Sunday 10:00 AM to 3:00 PM.
Shred Nations proudly serves these cities throughout the Phoenix area:
Apache Junction | Avondale | Carefree | Casa Grande | Cave Creek | Chandler | Glendale | Gilbert | Komatke | Mesa | Paradise Valley | Peoria | Scottsdale | Tempe
Additional Electronic Media Destruction Resources
Degaussing a Hard Drive vs Erasing: The only way to ensure your data is completely erased is to degauss it. This ensures that your company's proprietary and confidential information is completely unrecoverable.
Why Electronic Media Destruction is Critical for Your Business: With huge concerns like HIPAA and FACTA laws, identity theft, and corporate espionage involved—the monetary damages alone are a reason to take electronic media destruction seriously.
Three Reasons Hard Drive Shredding is a Good Idea: Learn about why shredding a hard drive is critical to protecting your business.