Philadelphia Mobile Shredding Services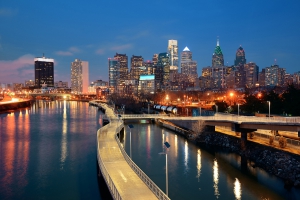 These days, it is more important than ever to make sure that your confidential information is protected from falling into the wrong hands. Identity theft is constantly becoming more and more of an issue, and becoming the victim in this situation could severely damage your reputation.
You may think that simply throwing away these files should be enough, yet this still leaves the information at risk of being stolen.
For this reason, it is necessary to make sure that any documents containing confidential personal or business data are disposed of properly as soon as they are no longer needed.
The best way to protect yourself from such an unfortunate situation is to make sure that your documents are disposed of in a way that makes the information irretrievable.
Onsite Shredding Services Throughout Philadelphia
 By utilizing an onsite shredding service, you are able to ensure the safety of your confidential information without the interruption of your daily business functions.  Without properly disposing of your paperwork, you are allowing someone the opportunity to take advantage of your confidential information and, in turn, abuse your identity. 
With an onsite solution, you are able to have a shredding truck come right to your location and properly destroy your confidential files in minutes, right before your eyes. We are able to serve anyone in Philadelphia and the surrounding areas.
So what are you waiting for? Don't take the risk—protect yourself and shred your confidential personal or business information today!
Steps in the Mobile Shredding Process
Ready to look into an onsite shredding service? Here are the steps in the process:
Are Mobile Shredding Services Secure?
So you've learned why it is important that your information is adequately destroyed, and have decided that a mobile shredding service is a solution for you. However, how do you know that a shredding company will maintain the security of your documents?
At Shred Nations, our contractors are required to comply with all federal and Pennsylvania state laws regarding the proper destruction of confidential data. Some contractors have gone a step further by completing a NAID AAA Certification, meaning that they follow even more strict guidelines throughout the shredding process.
After each service performed, you will receive a Certificate of Destruction. This form describes the details, and serves as physical proof of the security of your service.
Estimated Cost of Mobile Shredding in Philadelphia
Making a decision on any product or service is usually dependent on its cost. Would a mobile shredding service be worth it for you? Drop off shredding is always an option, but usually costs around $2 per pound in the Philadelphia area. If you have five boxes each weighing 10 lbs., you would be spending $100 to gather and transport all of your files to be shredded.
Rather than spending time compiling and transporting those boxes, utilizing a mobile shredding truck would cost about the same amount with the added perk of convenience. Onsite shredding usually costs around $100, so whether or not this is the best option for you depends on the volume of data you are looking to dispose of.
Receive a Free, No-Obligation Quote on Mobile Shredding Services in Philadelphia Today!
Shred Nations Philadelphia understands the importance of protecting your confidential information. We are able to serve you no matter where you are in the Philadelphia area, and offer fast and reliable services.
To get started, give us a call at (215) 240-1294 or simply fill out the form on the right for a free quote. In just moments you will be connected with a contractor that will work quickly to get your project scheduled and completed.
Shred Nations Philadelphia Location
Shred Nations Philadelphia
1229 Chestnut St Philadelphia, PA 19107 
(215) 240-1294 
Email: philadelphia@shrednations.com
Our normal operating hours are:
Monday–Friday from 8:00 AM to 6:00 PM
Saturday from 10:00 AM to 5:00 PM EST.
Shred Nations proudly serves these cities throughout the Philadelphia area:
Alexandria | Allentown | Bethlehem | Lancaster Lebanon | Middletown | Hazelton | Harrisburg | West Chester | Paoli