New York City Offsite Shredding Service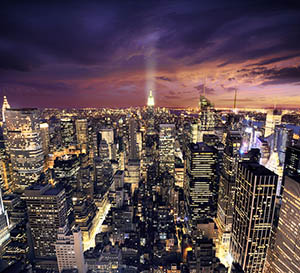 If you have piles upon piles of documents that need to be shredded, then offsite shredding may be the right choice for you.
It is the most cost-efficient way to shred a lot of paper all at once. Our offsite shredding partners in the New York area will come to you and take your documents to a secure facility to be shredded and then recycled.
Shred Nations can connect you to an off-site shredding company near New York City that will come to your home or business to take care of your shredding needs.
We can also schedule regular pickup times weekly, monthly, bi-monthly, quarterly or annually to ensure that your document retention plan runs smoothly.
Steps in the Offsite Shredding Process in NYC
Call your local Shred Nations at (646) 593-8584, or fill out our form to begin your shredding project. We will give you a FREE quote in minutes.
We pick up the documents from your location and place them in secure, locked bins.
Your documents will be taken to a secure facility to be shredded.
We shred all of your documents and have them recycled. Once the job is finished then you will be given a certificate of destruction to ensure that your documents were properly and fully destroyed.
Is Shred Nations NYC Secure?
The certificate of destruction you receive will ensure that you comply with FACTA and HIPAA laws. You will know that your documents are not at risk of being placed in the wrong hands.
Also, make sure that the company you have chosen is NAID AAA certified. This shows that the company will adhere to the strictest security measures.
Approximate Cost of Offsite Shredding in New York
With offsite shredding, the more documents the better! If you have a large number of documents to be destroyed, then offsite shredding may be the most cost-efficient.
The cost will also depend on your location. If you are located in an entirely different part of New York than your shredding service is, then the cost will increase.
Also, consider the additional hoops that the service providers will have to jump through to get your documents.
Having to go to multiple different areas like the Bronx, Brooklyn, and Staten Island will make your service more expensive, so make sure to clarify any obstacles there may be while picking up your documents. You can also check out this answer in our FAQ section.
Get Free Quotes on Offsite Shredding in New York City
Do you need offsite shredding service anywhere in New York? Give us a call at (646) 593-8584 or fill out the form to the right. We will contact you within minutes to provide free quotes from reliable New York Offsite Shredding Contractors.
Shred Nations New York Location
Shred Nations New York
2576 Broadway
New York, NY 10025
(646) 593-8584
Email: new-york@shrednations.com
Our normal business hours are Monday — Friday from 8:30 AM to 7:00 PM
Shred Nations New York serves these Counties, Cities, and Boroughs throughout New York City:
Albany | Allendale | Beacon | Bronx | Brooklyn | Fort Montgomery | Hamlet | Jersey City | Mt. Vernon | North Babylon | Oakland | Suffern | Syracuse | Union City | White Plains | Yonkers
If you are interested in learning more about off-site shredding, check out these links
Why Off Site Shredding is Safe Some people worry about off-site shredding not being as safe as the alternatives? This article might put your mind at ease if you have a similar concern.
What is Offsite Paper Shredding? This article explains in depth how off-site paper shredding works.
Should You be Worried About Off Site Shredding? If you are concerned about off site shredding, read this article.