Offsite Paper Shredding Service in Minneapolis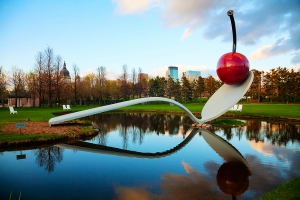 Offsite paper shredding is the most convenient, efficient way to shred a large volume of paperwork. Shred Nations Minneapolis offers secure offsite shredding services that come to you to pick up your documents and transport them to a secure facility for shredding.
Offsite shredding is the most cost-effective for large shredding jobs (15 or more boxes). Shred Nations Minneapolis can get you free, no-obligation quotes from several different companies in the area. Let us help you find the best price for your shredding project.
We can shred your documents in one purge session, or set up regularly scheduled shredding services. Get started by giving us a call at (612) 217-8151 or fill out the form.
Offsite Shredding Steps in the Minneapolis Metro Region
Here are the steps our Minneapolis offsite shredding contractors take when you request them to shred your documents:
To get your project started, first call us at (612) 217-8151or fill out the form for free quotes on nearby shredding services from across Minneapolis. We will quickly reach out to our contractors and get you several quotes for your specific project.
You choose the quote from the Minneapolis shredding company that best suits your project and budget requirements, and they send you locked shredding bins.
You fill up the bins with your paperwork and they send a secure truck to you to pick up the bins and transport them to a locked facility in Minneapolis for shredding.
The bins containing your files are lifted up onto the shredder and the contents are dumped into the machine as the shredded bits mix with those of thousands of other documents. You are sent a certificate of destruction detailing the time, place and amount of shredded files, and the bits are recycled.
The Costs of Minneapolis Offsite Shredding Services
Offsite shredding is ultimately the cheaper option when it comes to large shredding projects. Offsite shredding services in Minneapolis typically cost around $130 (price can vary). Compared to drop-off shredding, offsite shredding can save you a significant amount.
The average rate for drop-off locations is $1/pound, and one box full of paper can weigh in around 30 pounds—meaning if you have more than 3 boxes of files, off site shredding will serve you well. Consider additional factors that will contribute to costs, like how close you are to the shredding company, and if you have any supplementary requests.
Get Free Quotes on Secure Offsite Shredding in Minneapolis Today!
Do you need a way to destroy a large amount of paper in Minneapolis or anywhere in the Twin Cities metro area? Shred Nations Minneapolis can connect you with secure offsite shredding services for companies or individuals.
Within minutes, you'll get quotes from a local provider near you. To get started, give us a call at (612) 217-8151 or fill out the form—once we receive your request, shredding contractors will be in touch to complete your shredding project as quickly as possible.
Shred Nations Minneapolis Location
Shred Nations Minneapolis
1730 New Brighton Blvd #104
Minneapolis MN, 55413
(612) 217-8151 
Email: minneapolis@shrednations.com
Our normal business hours are Monday-Friday from 9:00 AM to 7:00 PM, Saturday 10:00 AM to 4:00 PM and Sunday 12:00 PM to 4:00 PM.
Shred Nations is proud to serve these cities across Minnesota and the Minneapolis region:
St. Paul | Bloomington | Richfield | Eagan | Crystal | Eden Prairie | Minnesota | Minnetonka | Maplewood | Woodbury | Plymouth | Burnsville | Golden Valley | Blaine | Brooklyn Center | Rochester